A brewing idea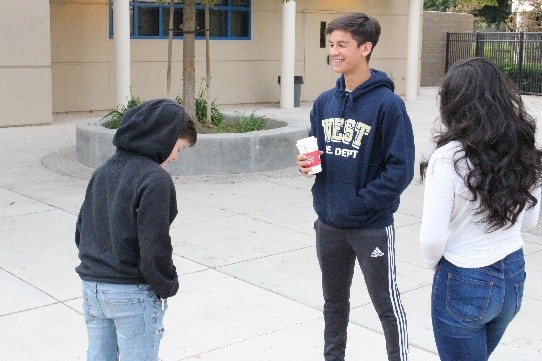 Of all the beverages in the world, the two that are the most popular are water and coffee. One of which is sold on West High's campus (water) and one of which is not (coffee).
A number of students and staff having commented on how nice it would be for West High to sell coffee on campus. Joshua Wolf, one of West High's seniors seemed to find the idea certainly appealing. "I'm not a morning person" said Wolf, "so the added kick of coffee in the morning helps."
"It's convenient having coffee on campus for students so that they don't have to delay coming to school by stopping for coffee." said math teacher Mr. Haut, an avid coffee drinker. Many students swing by a café and get to school and by the time they arrive there's barely only enough time to get to class. As multiple students have pointed out that Ms. McLatcher's foods and nutrition class sells coffee to teachers.
As a coffee drinker myself I find the idea of coffee on campus attractive. I know that as a student the mornings are rough, classes may be quiet and dull and it's hard to pay attention when all you can really think about is sleep. With coffee it adds the caffeine to help with awareness in the morning and a kick of energy that helps get you through the first couple of periods.  I'm sure that both students and staff are looking forward to putting some caffeine in their morning.