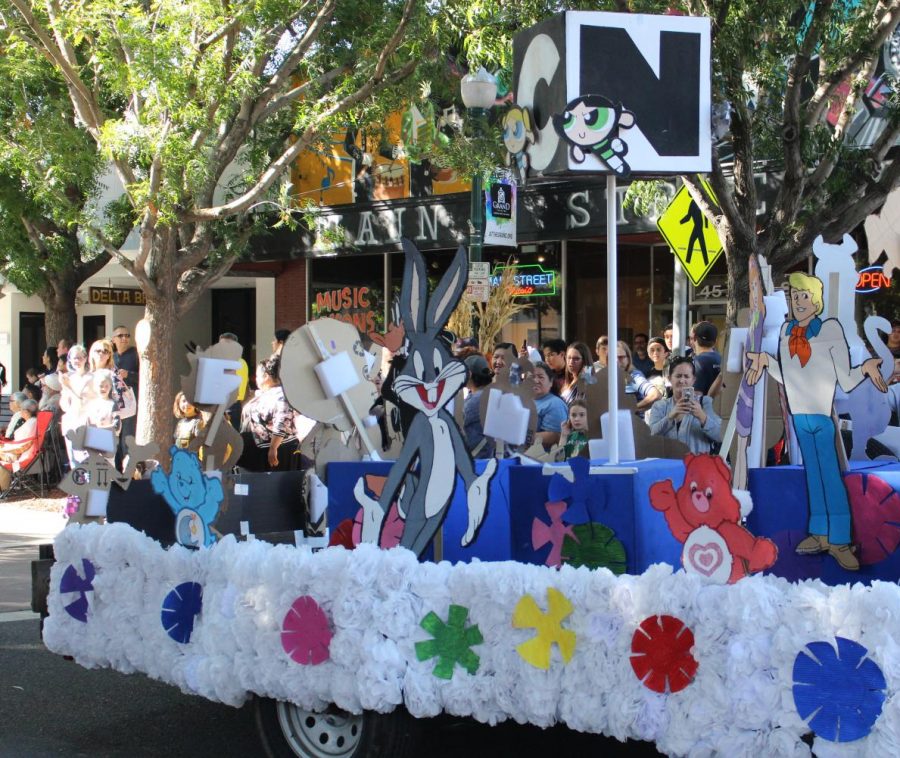 On October 4, West High celebrated their homecoming week with a parade in downtown Tracy. Parents and children all gathered on 10th and 11th streets to watch the parade unfold. The Homecoming parade provided Wolf Pack spirit. The cheers of the cheerleaders, the chants of the football players and the encouragement of other supporting sports all added to West High's spirit. Many programs were involved with the parade. The Junior Rotary Officer's  Training Corps (JROTC) program led it. Clubs such as Project Smile and Black Student Union (BSU) marched in the parade as well. The West High marching band marched in the parade as well as the Monte Vista marching band. The tunes of the marching bands added to the excitement of the parade. In front of Main Street, where parents gathered, they stopped and performed with the cheerleaders dancing to their upbeat music
The floats that were displayed in the parade were from every grade level, including some from certain programs such as Space and Engineering Academy (SEA) and BSU. These floats were all connected to a theme of television networks. The freshman float was based on ESPN, the sophomore float was based on Cartoon Network, the junior float was based on Animal Planet, the senior float was based on Nickelodeon, the SEA float was based on Disney and the BSU float was based on African-American cartoons such as Proud Family.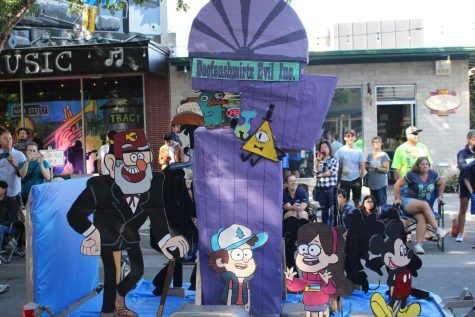 The most important attractions of the parade were the floats. Students displayed dedication and determination as they planned, built and worked to finish the floats they were working on during the school day. On the day of the parade the students hoped to please the crowd with their floats that they worked so hard on. Each float was able to relate to the students' childhoods. SEA president senior Philip Ha wanted to "dazzle the crowd, especially since we're Space and Engineering." All the students had worked hard to build a unique float, and Ha hoped that the "floats will bring back a nostalgic feeling when they see our floats, because these shows don't play anymore."
In addition to the many floats that were displayed in the parade, a contest was placed to see what grade level had the best float.  Although all the floats showed great artistic skill and imagination, West High congratulates the juniors for winning the best float contest.