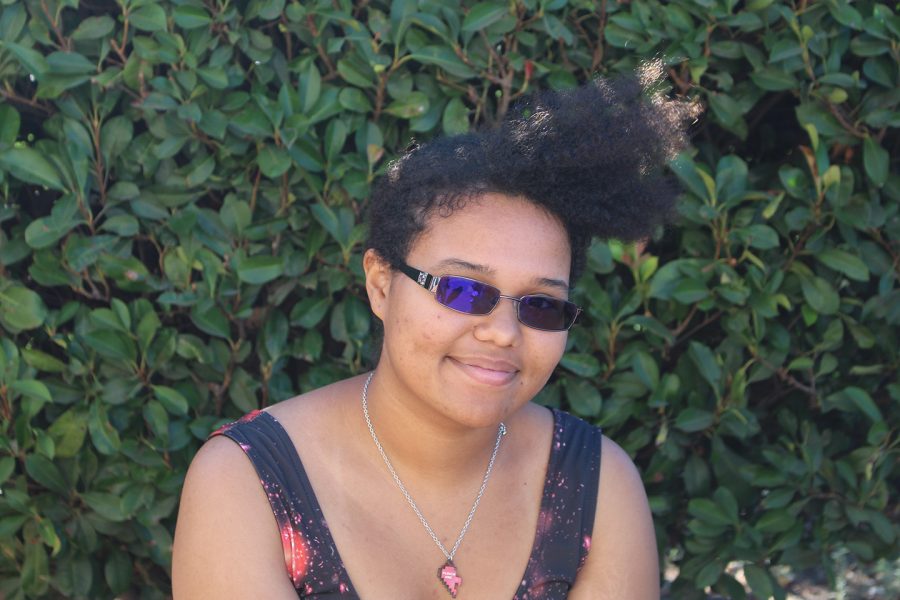 Artistically creative and charismatic sophomore, Valli Ford, says "My favorite memory at West High, so far, is attending the rallies because I get to be with my friends."
Only in her second year of attendance, Valli says she loves West High because the campus is the most expansive of every school she has ever visited. "The people are diverse and more mature," she added.
Valli has two older siblings, a brother and sister. Her sister attends West High as well.
Her favorite class is history. "Although it is one of my least favorite subjects, Mr. Coulson is really cool and makes learning fun, which really helps me," she explained. Her favorite teacher is long term substitute, Ms. Mahiddan. Valli feels that Ms. Mahiddan gives every student an equal opportunity to pass the class.
Valli enjoys drawing both digitally and on paper. "I would like to be a graphic designer because I enjoy art, and I want other people to enjoy and be proud of my art," she said. Valli also likes listening to rap and rock music in her spare time. She would also like to pursue West High's Anime Club this school year.
Valli is looking forward to a great journalism year. "I want to make people feel excited when they read the newspaper," she said.
Valli Ford, Staff Reporter
May 04, 2017
Apr 26, 2017

The 'Pack Packed Prom

(Story/Media)

Mar 09, 2017

New and returning classes

(Media)

Feb 23, 2017

Painting the perfect lifestyle

(Story)

Jan 31, 2017

Farewell, Mr. Callahan

(Story)

Jan 31, 2017

Keeping West High secured

(Story/Media)

Nov 29, 2016

Beauty, beauty, beauty rockin' everywhere!

(Story/Media)

Oct 18, 2016

The Fight for Freedom: Fojo's Story

(Story)

Sep 01, 2016

New policies, new worries

(Story)

Aug 30, 2016

New ROTC class is taking flight

(Story)

May 04, 2016

Avoiding the "Freshman 15"

(Story)

Mar 24, 2016

Are we a safe campus?

(Story)

Mar 23, 2016

Getting back on Track!

(Story)

Feb 11, 2016

Stirring up new looks: A Home Ec room is made

(Story)

Dec 15, 2015

New services available to West High students

(Story)

Oct 09, 2015

Lanyards: A pain in the neck

(Story)