Sneha's Senior Reflection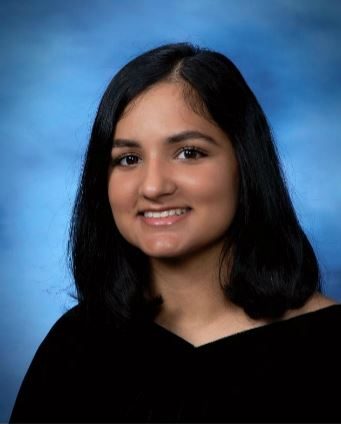 It seems painful to reflect on a senior year cut short, but I'll give it a go.
I started out this year more than ready to move on, graduate and go off to college. I felt like I had outgrown high school and all that it offered. As I am now confined to my house with nothing to do but think, I realize my mindset was completely wrong. This was my last year taking classes with friends I had grown up with, whom I've lived in close proximity to for most of my life. The last year driving my old car, and the last year I'd come home daily to my family. With the end of high school, we gain life experience, but also lose a sense of security and familiarity that made our lives comfortable. But doesn't that just make the next phase of our lives more exciting? The paths we embark on now will be ones we've made(mostly) on our own.
I don't want to mourn what could've been, but rather look back on what made the (almost) four years of high school great. I'm going to remember running late to 4th period with Dalton and Veronica with our tacos in tow, and singing Ariana Grande songs during lunch with Hannah. I won't forget Akshata and I's annual switch day, or enjoying Ferrero Rocher with Jordan after completing an engineering project together. Last year was one of the most academically challenging years of my life, but I had the support of new friends like Jada, JJ, Isabel, Hannah and Leana. And of course, I could never forget the Academy. A lot of memories were made in H6: frantically finishing a WebAssign assignment at 7:49 A.M., watching a bridge made of balsa wood withstand 100 pounds, and many, many, tearful breakdowns over Creo. We all started out as naive freshmen, but we have since then become a close-knit group of friends. High school may come and go, but the image of Mr. Moehnke t-posing at Hackathon will never leave us.
I'm determined to remain optimistic that the virus will leave before the summer so that I get the chance to say goodbyes and sign the yearbooks of the classmates that have had such a big impact on my life so far. I want to be able to convey to my teachers how much I appreciated their guidance and hard work to ensure their students were well-informed. Ms. Haut, I'll never forget the steps of DNA replication! But if the shelter-in-place order is still in place during the months of June and July, I hope that this reflection serves as a letter of admiration to the people I've come to know at West High. I've had a good time overall at school, with highs and lows of course, but I only have one serious regret. I never got to play with Mrs. Rotundi's dog, Louie, during 5th period.