Water polo advances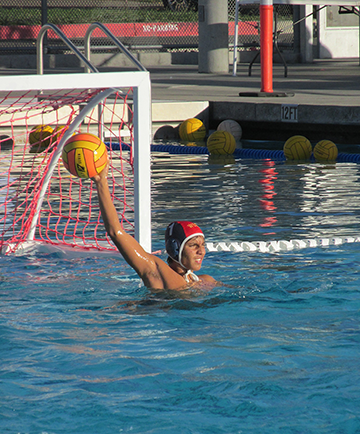 Oct. 1-During fall season, the West High water polo team began the first two weeks with competitions won against Tracy High and Kimball High. A two-week winning streak befell water polo.
Before their hard-earned success comes their development. "It's hard work," sophomore Alan Sallas said. "We are working on our communication and team effort."
Labeled as a developing program, the coach Mr. Mann and assistant coach Mr. Windschitel works on the personal growth of each player. Each team member is always finding improvement for the betterment of their success in the future. Maxed effort from both boys and girls look forward to the expansion of these two factors. Large efforts favoring water polo team's enthusiasm are seen through frequent communication and increased ball passes during each game. All members face their opponents with strong duration and cooperation. Constant coordination of the body keeps them head high above the deep-ended water. Competitions will continue with different rivals each week.
"We're proud of what we do," Mr. Windschitel says. "The team members are always looking for improvement."