New services available to West High students
Therapy and counseling are an essential part of our lives for many people. They help us through the darkest of times, and they help us get over our physical and mental handicaps. We have someone to talk to and it helps us get over our problems or make them easier for us to handle. The therapists we talk to can make a huge difference in our lives and can greatly improve them for the better. Recently, there has been two new additions to West High's staff, a counselor named Elizabeth Mata, and a therapist named Ana DeTrinidad.
Mata decided to work at West High because she likes working with older students. "I got my internship working with high school students." she said. She started at Delta College and earned four Associate of Arts degrees. Then she went to California State University Stanislaus and earned her Bachelor of Arts in psychology and her Master of Arts in counseling. Mata became a counselor because it was something significant she could do. "I wanted to make students feel heard," Mata said. "I also wanted to be someone people could turn to for help." Mata believes there is always room for improvement. She also believes in helping students succeed in their lives.
Mata is also working on a project called Peer Grief Counseling Group. Mata said, "Though the project is in the works, we want to mainly focus on students who had recently lost someone, had gone through tough times, etc. The goal of the Counseling Group is to help students acknowledge their grief, and accept it. By next month, however, we want to get the program running."
DeTrinidad, the new therapist, was sent by Valley Community Counseling Services. They believed she was the best person for West. DeTrinidad studied in Nicaragua College in Central America and earned her Masters in Counseling and Early Childhood Education, as well as her Bachelors of Science in psychology. Then, at the age of 24, she moved here to California and earned the same degrees in English at the San Francisco State University. DeTrinidad also earned her Masters of Arts in Therapy at the University of San Francisco.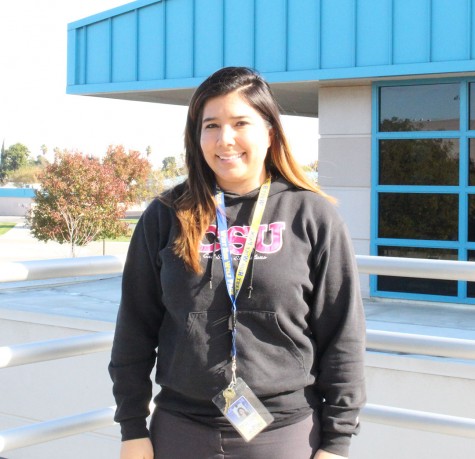 She decided to work as a therapist because she loves helping people. "We have to be emotionally sound," DeTrinidad said. "There are wounds in our souls that can be mended or healed." De Trinidad grew up in a household where mental illness and understanding it wasn't thought of. "You became your own person when you accepted reality," said DeTrinidad.
DeTrinidad is involved with a program called Parent Child Interaction Therapy. In the program, children from ages two to six are treated, and the program helps to teach parents to become closer to their child or children. It helps the families to reconnect together and to have better lives. According to DeTrinidad, it takes twelve to twenty-five sessions.
According to Assistant Principal Amy Thompson, "In the past, if students had concerns, they would meet with their guidance counselors or another assistant principal. The sessions went well, however if a student needed additional services, we would help to identify the more appropriate services." Thompson thinks it's better for help to be on campus because "you could talk to them more regularly and it helps to eliminate barriers."
No matter what your problem is, just know that you are not alone. You may not have an unfortunate lifestyle, but that does not mean you don't need someone to talk to. "Every student matters," said Mata. "We're more than willing to help students for whatever problem or cause they have that occurs."