The 'Pack visits the 'Pound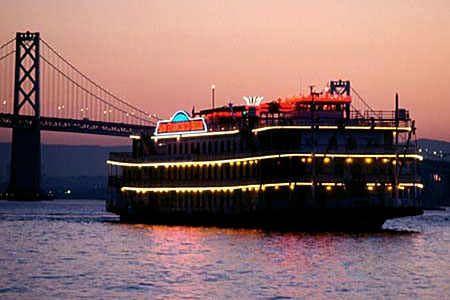 What do you get when you mix wolves and bulldogs? Prom 2016!
With the combined efforts of West High's Activities Director, Mr. Arash Behnam, and Tracy High's Activities Director, Ms. Alayna Carter, this year's annual prom will be combined with both high schools.
Prom will take place on a yacht in the San Francisco Bay on the evening of April 23.
"The boat is so huge that Tracy high kids and West High kids may not even see each other…we are thinking of charging one hundred and fifty dollars per ticket for such a large boat," Behnam said.
Although West has held prom in San Francisco in previous years, you cannot avoid overhearing students say that April 23 will be the night to remember.
"I am very excited! This is a great opportunity for both high schools to enjoy each other's company and put the rivalry away for one night," West High junior Elizabeth Campbell said.
Not only is this a unique experience, but it can be a benefit to some wallets. In many cases, students date students from different high schools. The prom's integration relieves Tracy-West relationships of purchasing tickets to attend both proms.
"I am really looking forward to sharing this event with my friends from both schools. I have never been on a yacht before, so it will be a fun experience and being able to dress up with my date will be something that I will never forget," said Tracy High junior Bianca Cashen.
Get your suits and dresses ready and do not forget to buy your tickets.
"This is an opportunity that you do not want to miss, you will make many memories at prom that you and your friends will remember for years," said Behnam.