Softball article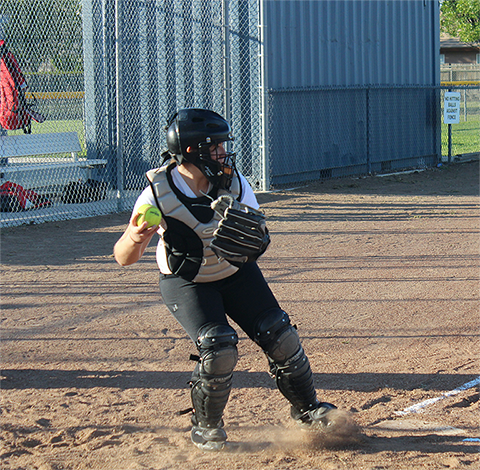 West High's varsity softball team ended their 2014-2015 season 3rd place in league and had six stats leaders. With the previous season behind them, the team plans to work harder and reach their goal of becoming league champions.
Freshman Jenna Stokes' goal for the season is to become a starter for the JV softball team. "I like the fielding and getting people out," said Stokes. She started playing softball at eight-years-old and ended up liking it and wants to continue playing until hopefully college. Her favorite part of being on the team is the friendships with her fellow teammates.
Sophomore Breanna Villegas hopes for the varsity team to become more of a team and win league. "My goal is to play softball in college at D-1," said Villegas. She enjoys the games and everyone coming together. Her favorite part of being part of being on the team is being around the girls all the time and always knowing that someone has your back.