Baseball Preview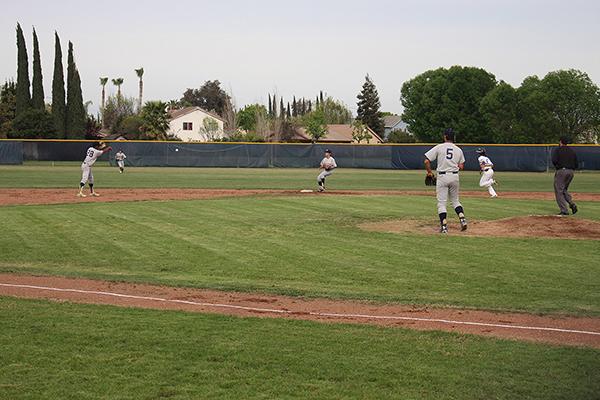 West baseball is stepping up to the plate and working hard for the upcoming season. Senior catcher Alonzo Perez said that students can expect a good work ethic from the team this year. "This team is a lot different than last year. This team works a lot harder. There's a lot more drive in this team. There's a lot more work ethic, and it looks like it's going to be a better team because of that," said Perez.
Senior pitcher Jacob Rebar recently signed a Letter of Intent to University of Utah. He has played four years of varsity baseball at West. To get to the Division I level, Rebar said, "I worked hard. I've been playing baseball since I was 4. I kind of just worked over time, and I got lucky with good coaches and my parents helped me out along the way getting me what I needed."
Last year the baseball team didn't have their finest season. This year's team wants to turn that around. Junior centerfielder Mike Manley plans to prepare for the upcoming season by working hard and doing what he can to help his team succeed.
Rebar said, "This year's team, we've got to sharpen up our pitching. Hitting and defense we're looking pretty good this year, but we just need to make sure that other teams don't score runs, and our pitchers got to work this year."
On March 9, West played Foothill. Junior James Jones was the starting pitcher. They battled back and forth, both teams making great plays on the offensive and defensive side of the ball. Each team was fighting hard to score their first run. In the bottom of the 5th inning Foothill scored a run. In the top of the 6th, relief pitcher Justin Thomassen was put in for James Jones. Going into the top of the 6th, the score was 1-0. Though the 'Pack put up a good fight, Foothill scored two more runs. West finished the game with good defense and made a double play. The 'Pack lost to Foothill 3-0.
West's season has only begun. The baseball team has been working hard to achieve their goals. Come support the team, because the 'Pack Baseball is back!