3 seats, 5 candidates: TUSD board member candidates vie over leadership roles in the district in upcoming election
Jill Costa: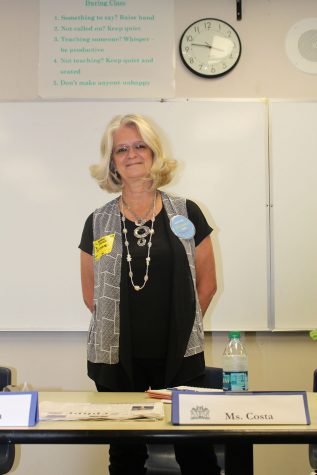 Background: Costa, 67, has served on the Tracy Unified School District (TUSD) board since 2010. She serves on the city-school board liaison committee, volunteers at both Art Freiler Elementary and West High School and is most proud of the speech she delivered for Dr. Franco at the dedication of Tracy High School.
What has TUSD been doing that deserves commending: Costa believes that TUSD's work in common core teaching and the steps the district has taken to provide help for students and teachers to understand the curriculum is positive. She believes that supplying teachers with resources like workshops and other programs has improved teaching and has interested students in succeeding.
How can TUSD improve for the better: There needs to be more cooperation between administration in the district and administration in schools. She believes that students need to be the most important priority, and she encourages students and parents to get more involved with the district.
How do you plan to improve TUSD for the better: Costa aims to fix the complications in the teacher evaluation system by acknowledging exceptional teachers and giving them feedback on how they can improve their teaching methods. She also promotes accessing coaches for teachers and starting tutoring clubs for students who struggle academically. She encourages students to be more politically aware as well as to reach out to be involved in real world events.
"We are much interested in the success of our students. I think you as students are the most important aspect of our schools. Students need to be kept involved, they need to be excited, they need to want to come to school, they need to want to learn… not only how to do that algebra problem or what happened 200 years ago, but you need to know how to apply it to life."
Sondra Gilbert: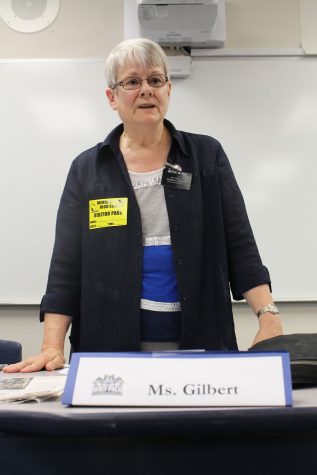 Background: Gilbert, 70, has been a registered nurse until her retirement in 2013. Her experience with special education in her own family has given her the experience and knowledge on medical concerns and helping students personally.
What has TUSD been doing that deserves commending: Gilbert believes that TUSD's work with parents, teachers and students has motivated and driven the educational system.
How can TUSD improve for the better: Gilbert believes that there needs to be a change in the school environment. More positivity must be incorporated in our school systems, because, "nobody can think well in a stressful environment." She wants to learn how kids feel about their atmosphere, and she wants to support teacher and student understanding of common core learning.
How do you plan to improve TUSD for the better: Gilbert hopes to involve local influences in our school systems and accentuate positivity on all school campuses. She believes that "we need to adjust to where the needs are." She is also a strong advocate for special education. If elected, she would look into details and ensure student success and their motivation to learn.
"I am an advocate, as a parent, as a grandparent and as a nurse, for health… 'Enter to learn, go forth to serve,' that is my motto."
James Vaughn: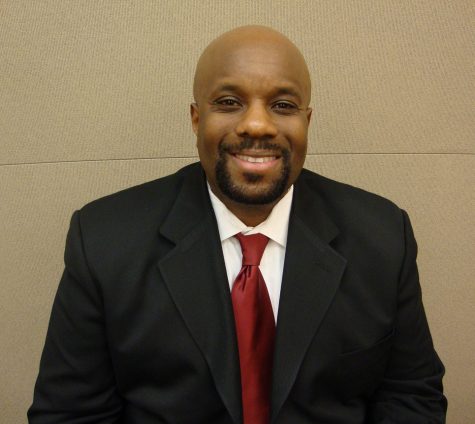 Background: Vaughn, 46, has served 12 years as a TUSD trustee and is running for his 4th term. He is currently a teacher at San Lorenzo High School and aims to create a college-bound culture for school campuses in Tracy. He also serves on the district superintendent's budget committee, special education committee and the Tracy Area Public Facilities Financing Agency committee, as well as playing active roles in the College Bound and the Parent Institute for Quality Education programs.
What has TUSD been doing that deserves commending: The enactment of Measure E, a building proposition that used tax payer dollars to pay for school facilities such as football fields and renovated buildings, has enabled the construction of various new educational facilities. TUSD has also improved its budgeting and making large purchases and investments in the best interest of the students.
How can TUSD improve for the better: Vaughn believes that TUSD must work on closing the achievement gap, the observed differences in academic performance between groups of students similar in race, gender or socio-economic status. Vaughn also believes that TUSD needs to improve its treatment towards students, ensuring that all students are treated equally and fairly. There also needs to be a reduction in expulsions and suspensions, because other innovations can and need to be put in place to encourage and motivate students rather than cause them to miss educational time.
How can you improve TUSD for the better: Vaughn promises to always stand up for what's right. He wants to include equity practices in schools to encourage cultural learning responses and engage all students. He aims to give insight as a teacher, offer an on-campus perspective and give a voice to the teachers. He wants to shape the board to be "student-centered and parent inclusive."
"I have the experience, I'm a person that evolves with the times… I'm going to fight hard for my seat because I know that I'm always going to fight for what's right, and I'm not going to change on you."
Walter Gouveia: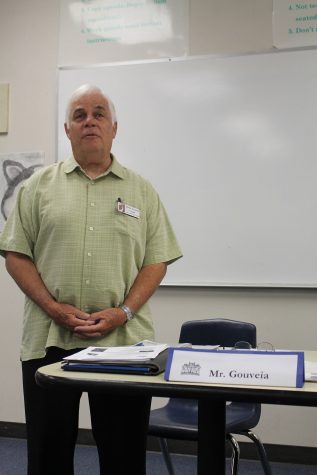 Background: Gouveia, 69, has served 8 years on the TUSD board and is the Community Parks commissioner. He also volunteers in other community service programs such as the Reaching for the Stars Foundation, TUSD Superintendent Diversity and Equity Committee, Chamber of Commerce Hispanic Business Group and much more.
What has TUSD done so far that deserves commending: Gouveia believes that TUSD continues to maintain its pride, a high graduation rate and a strong vocational program because of its passionate students.
How can TUSD improve for the better: He suggests that they work on closing the achievement gap, promote equity and give students a chance to express themselves. Because of his experience as a guidance counselor, Gouveia was able to see what his students struggled with, and eventually saw them as his own children whom he supports even after they graduate.
How do you plan to improve TUSD for the better: Gouveia wants to focus on closing the achievement gap by addressing students' needs and balancing the district's budget with his knowledge of business marketing.
"You're beautiful. You're talented. You're unique. I look at your faces [and] you're my family."
Dan Arriola: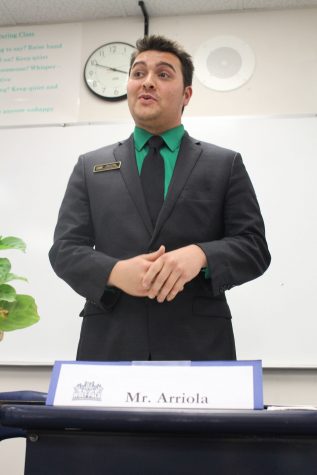 Background: Arriola, 26, seeks a seat on the board because he grew up in Tracy and believes that we need a "new perspective" with the help of his experience in a short amount of time and knowledge of competitive networks. Today, he works as a deputy district attorney and serves on the Youth Advisor Committee.
What has TUSD done so far that needs commending: Arriola implies that TUSD has great student-led efforts, outstanding academics and "incredible teachers who go above and beyond." In high school, he struggled with his personal life and did not believe that he would get into a UC until one of his English teachers told him to complete his application because she saw potential in him. Months later, he received his acceptance letter.
How can TUSD improve for the better: He wants to focus on student success, community and family engagement, safety and support teachers and employees. He also claims that there is a "disconnect between students and everyone else" because students are not given a voice.
How do you plan to improve TUSD for the better: Arriola wants to provide students with new technology and updated, accurate information because "Tracy is limited" compared to other schools. By doing so, it will allow students to keep up with the drastically changing world.
"I believe that students deserve every opportunity to succeed. I feel like my role is not to just be your voice, but to prepare you guys to take on the next role."