Cross country sub-sections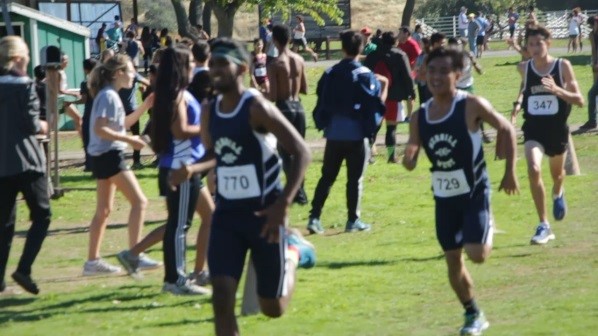 On November 5, cross country faced their biggest challenge: Sub-Sections. They have been training all year for this meet in Calaveras County. Varsity started with a flat 800 loop that led runners up one of the worst hills to run. There they continuously paced up various hills taking them back to another circlet, leading to the finish line. For frosh/soph teams, on the other hand, it was straight to the hills before heading down the steep hill and to the loop that takes them to the finish line. This race is considered demanding among runners.
The freshman boys and girls faced this trial for the first time. There were not enough freshman boys to make a whole team, so they did not place. But for the freshman boys, Kyler Kasarda was the first to come in for the team, placing 46. Meanwhile, the frosh/soph girls placed 14th place. Freshman Puja Patel took the lead for the girls, placing 84.
During the race, sophomore boys placed 8th as a team and would have made it to Sections if the majority of them had not come down with the flu. However, sophomore Ethan Millar placed in the top ten out of 183 runners and qualified for sections for the second year in a row with a time of 11:55.2. "It feels pretty good… You really just want to do the best you can before the end of the year," said Millar. He did better this year at sections than the last. He placed 26 out of 52. "I think it's an incredible experience for Ethan. He worked very hard and belonged in Sections. I think it's a terrific promise for next year," said coach Theresa James.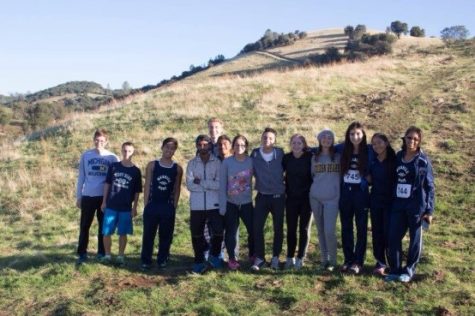 The junior varsity team also got to participate in the three mile course. The team consists of juniors and seniors who were not a part of the top 7 to be on varsity. Although this is the case, they are big assets to the team. Senior Alexis Vasquez was the first to finish for West placing 184.
The varsity girls placed 20 with West's lead runner junior Hannah James who placed 65.The varsity boys came in 19th at Sub-Sections. The lead runner for the varsity boys senior Zayed Zaman, placed 90.
It takes hard work, dedication and integrity to make it far in races. This was seen among the whole team during the finale of the season. They had been training for months on end just for this race. Some beat their times, others made it beyond Sub-Sections, and some even just felt relieved that they made it to the finish line. For many first year runners, such as junior Chaztine Embucado, it was a different scene. She said, "From day one, everyone was so welcoming and considerate, yet encouraging and always ready for a challenge. As my first year running, I was worried that I wouldn't fit in as well as others or I wouldn't be as welcomed since I wasn't fast—but it was totally the opposite. Every time someone passed someone else they would give a thumbs-up or a 'goob job,' and little things like that make such big differences when someone feels like dying or giving in. The overall eagerness to help or challenge one another got me through the tough practices because I knew that although there was only one place for everyone, we all had a place on the team."