College Info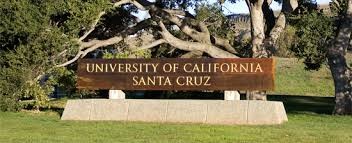 It is that time of year again as seasons change, signaling the start of a new hope, new beginning and new life. Seniors are on paths leading to different directions, and college is a big transition that many are getting ready for.
To get ready for college you have to know the important dates:
Make sure to remember to send in your SAT scores, so check your email for any updates from your primary college as well as the designated college website that gives you the deadlines
UC IMPORTANT DATES
March 1- Notification of fall 2017 admission decisions
March 2- Deadline for applicants for all terms to submit FAFSA and Cal Grant GPA Verification Form
May 1- Deadline for admitted freshman to submit Statement of Intent to Register(SIR)
July 1- For students admitted for fall 2017: Final, official transcripts must be sent to campus admissions office. Transcripts must be postmarked or electronically submitted on or before July 1.
CSU STANISLAUS IMPORTANT DATES
February 10- Required documents to complete application
April 14- Enrollment deposit appeal deadline
May 1- Accept admission and pay enrollment deposits
June 9- Last day to confirm early start
June 30- Last day to register early start
July 15- Official AP examination results must be sent to the campus admissions office. Test scores must be postmarked or electronically submitted. Final official transcripts due
CSU FRESNO IMPORTANT DATES
February 15- Last day to submit all official documents (including transcripts with Fall 2016 grades and Spring 2017 work in progress)
March 2- Priority deadline for FAFSA and last day to submit Fresno State Scholarship Application
March 25- Attend Preview Day
March 15- First day to accept admission
June 30- Last day to accept admission, register and pay for Dog Days. Also, last day to submit a final, official transcript Fresno State
SAN JOAQUIN DELTA COLLEGE IMPORTANT DATES
February 6- Online applications open for Summer 2017
April 24- Online applications open for Fall 2017