Healthy recipes for athletes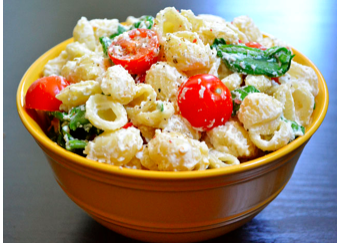 Breakfast: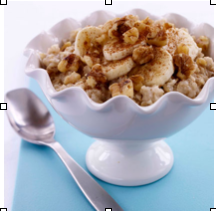 Option 1: Banana Nut Oatmeal
Ingredients:
1/2 cup rolled oats
1 banana
1/2 cup almond milk
2 tablespoons nut butter
Combine ingredients and microwave for approximately 2 minutes. Make sure to stir halfway through to ensure all the oatmeal is being cooked. Let it cool and enjoy.
Option 2: Avocado and Egg Toast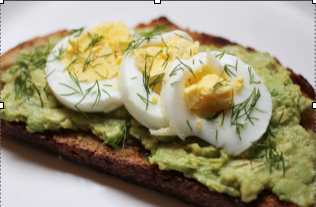 Ingredients:
2 pieces of whole grain toast
1/2 avocado, smashed
1 tomato, sliced
2 eggs, boiled and sliced
1 tablespoon cilantro for flavor
Spread avocado onto the toast. Add a layer of tomato slices and boiled eggs, making sure they are evenly spread. Top it off with the cilantro.
Lunch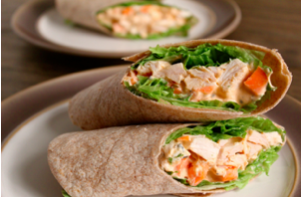 Option 1: Whole Wheat Chicken Wrap
Ingredients:
4 oz grilled chicken (or any left over chicken)
1 whole wheat tortilla
1/4 cup lettuce, shredded
1/4 cup carrots, shredded
1 tablespoon hummus
First, spread tortilla with hummus. Then top wrap with chicken, lettuce and carrots. You may choose to add vegetables and condiments of your choice. Wrap the tortilla up and enjoy.
Option 2: Pesto Toast Sandwich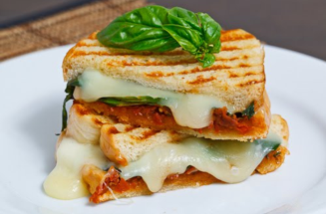 Ingredients:
2 pieces whole grain toast
2 teaspoons pesto sauce
1 tablespoon mozzarella cheese, shredded
1 sliced tomato
1/3 avocado, chopped
1/4 cup lettuce, shredded
Top the toast with pesto, tomato, avocado, lettuce and cheese. Place the second piece of toast on top and enjoy.
Dinner:
Option 1: Pasta Salad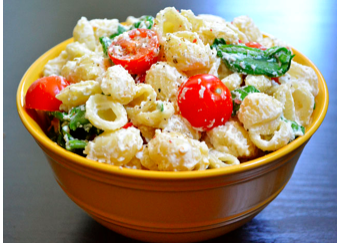 Ingredients:
Garlic salt
1 pound pasta shells cooked
15 ounce ricotta cheese
1/4 cup shredded parmesan cheese  (optional)
Salt and black pepper for flavor
1 1/2 cup cherry tomatoes, chopped
3 cups baby spinach, chopped
1/2 cup warm water from pasta
Combine ricotta cheese with 1 tablespoon garlic salt and black pepper. Add the starchy water from the pasta. Stir until it forms smooth sauce. Add the ricotta sauce over the cooked pasta. Mix in the chopped cherry tomatoes and the chopped spinach. Stir until everything is well combined. Add in the parmesan cheese and combine. Serve warm.
Option 2: Instant ramen with egg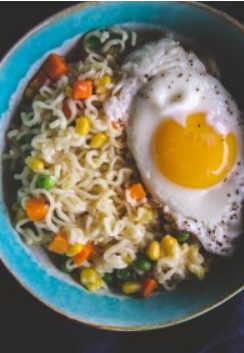 Ingredients:
1 package ramen (any flavor of choice)
2/3 cup frozen mixed vegetables (carrots, peas, green beans, corns)
1 tablespoon butter
2 tablespoons parmesan cheese (optional)
1 egg
A pinch of salt and pepper
Cook ramen noodles in hot water leaving the seasoning aside. Add frozen vegetables and cook for 5 minutes. Drain water from the noodles and vegetables and return to the pot. Sprinkle the seasoning packet over the noodles and vegetables and add in half of the butter and the cheese. Mix until well combined. Melt the other half of the butter in a small frying pan and crack in the egg and sprinkle a pinch of salt and pepper on it. Prepare the egg as you would prefer. Add noodles and vegetables to a big bowl top with the egg and enjoy!