Capturing memories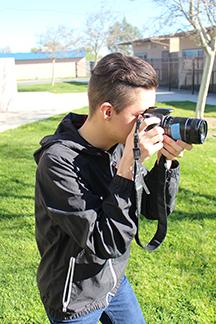 Creating a huge book consisting of memories of an entire school year takes a lot of work. During the summer, the yearbook editors travel to a camp to decide the creativity and theme of the yearbook. After the various decisions are made on the layout and what pages will have what on it, the yearbook is started.
To incorporate all students, senior Danielle Green says they have a special program which tells them how many pictures of that student appear in the yearbook. If there is too many of one student, they choose the pictures that consist of students that are not seen much in it.
Memories are made over the whole year, so do not waste any time in buying a yearbook full of special times. They are $85, either cash or check, paid to the bookkeeper or online at http://whswolfpackyearbook.weebly.com/ordering-a-book.html. The deadline is soon to be here so get in line and buy a book full of remembrance.