West High's valedictorian and salutatorian
Through hard work, sleepless nights and dedication, senior Roy Nehoran has received the title of valedictorian and senior Jason Wayne Lockard has received the title of salutatorian for the Class of 2017.
As a well-rounded student and valedictorian, Roy Nehoran will attend Stanford University and plans to major in Computer Science. Nehoran has taken 12 Advanced Placement (AP) classes throughout his high school years. On top of the rigorous courses, he has taken seven online classes. He has been actively involved in our school. Nehoran is the president of California Scholarship Federation (CSF), captain of the swim team, founder and president of Art Club and a member of Science Olympiad. He has received third place medal in Science Olympiad High School State Finals. He is a Regional Delegate to the American Legion California Boys State and Elected Assemblyman, College Board NHRP National Hispanic Scholar, National Merit Scholarship Commended Student and AP Scholar with Distinction. "I simply took classes that I was interested in and thought were important to my career and aspirations," said Nehoran. "Throughout my years at West High, I found that you need to look beyond the opportunities directly offered to you, and creating your own path is key to your success in academics, and probably in life too."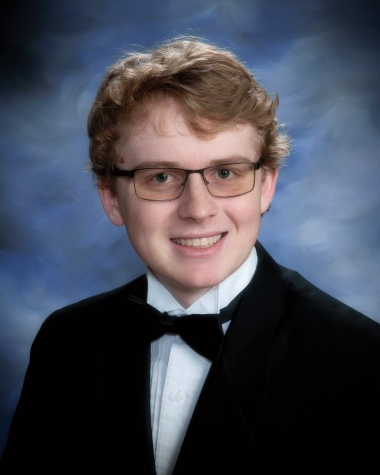 Determined student and salutatorian, Jason Wayne Lockard will attend Brigham Young University and plans to major in Mechanical Engineering. Lockard has taken five AP classes throughout his high school years. He has been involved in Robotics club, CSF, Drama club, Academic Decathlon and Video Production Club. Lockard has received Academic block W for three years, Space and Engineering Academy block W, Robotics state competition and Boys Scout of America Eagle rank. "I have always loved learning and tried to do my best in high school. At some point, I realized that I really wanted to get A's and couldn't stand the idea of getting a B or C. This became my personal challenge," said Lockard. "Follow your passion, stay true to yourself. Never follow someone else's path unless you're in the woods, and you're lost, and you see a path. Then by all means you should follow that.-Ellen Degeneres."
Congratulations to Nehoran and Lockard. We wish you the best of luck in your future.