Softball swings through spring
Hang on for a minute...we're trying to find some more stories you might like.
As summer break is on its way, the West High softball team ended the 2016-2017 year with a huge swing. This season's softball team has worked incredibly hard to make sure the year ended with a blast. Already anticipating what next year will hold for them, they are excited to face difficult challenges and bond more as a team.
This is the first time this year the freshman team has represented West High School and has worked as a team for a game. Freshman Katelyn Centeno believes that it went really well considering it was their first time playing together. "We were a strong team judging that we played softball for the first time," she said when asked about their overall performance this year. Centeno's goals for this year was to stay united as a team and to have fun. She wished to achieve these goals by "participating hard everyday and communicating more." The team is always ready to improve and hopes to practice over summer or practice on their own. When asked what was their best game, Centeno said, "One against Lathrop High, since it was our first game ever and we had a blast."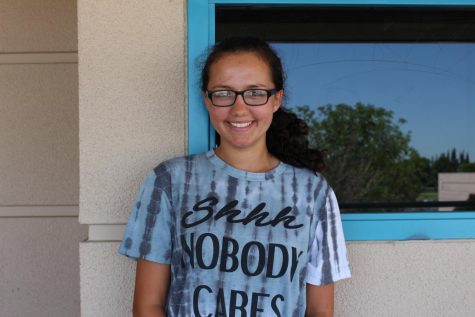 Returning junior varsity team (JV) was excited to return to play for West High and enjoyed their times spent together whether it was their first time in JV or they were returning players. Sophomore Kelly Leeflang is really proud of what they have accomplished this year and can't wait to play again next year. She thought that overall she did pretty well, "Some days were good and some days were bad, but everyone has those." Her goal this season was to do better at fielding, and she is planning to practice a lot more this summer with family and friends. Playing as a team together helps the player create a special bond and allows them to make great memories. When asked on what was their best game, Leeflang said, "Our first game since it was our first time playing as a team." Creating as much memories and bonding with her teammates, Leeflang can't wait to come back to play for another year.
The varsity team has tried their hardest to improve as much as possible.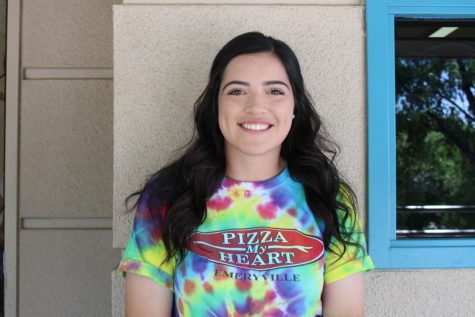 Junior Serena Riley believes that they had a good season, but there were some things in which the team could improve on. Her main goal this season was to make it to sections. When asked on how she achieved her goals, Riley said, "I tried to practice hard and contribute to winning as many games as I could." In order to improve for next season, she wants to bond more with the team. Riley is really proud of what they have accomplished so far. Her best game would be "the game against Lodi, since we hit and did [played] defense." Riley is excited to play for the team again next year and can't wait to meet returning players and new players.
This year the West High softball team has had their ups and downs, but this didn't discourage the girls into quitting and giving up. With more determination and integrity the team is ready to play again next year and create more goals, friends and memories.