The most important meal of the day, made easy
Picture this. The piercing pangs of your alarm awaken you from a blissful night's sleep and your fingers find themselves hitting that snooze button a few too many times. You spent the evening (and possibly the early hours of the following morning) feverishly completing your homework and, rubbing the grogginess from your eyes and pulling yourself out of bed, you frantically get ready for school. Time seems to fly by and before you know it, you're en route to being late to first period. However, you can't help but heed your mother's persistent call to grab a quick snack for breakfast before you bolt out the door. But it seems that nothing is sticking out to you; you're just not in the mood for corn flakes. Sound familiar? No need to worry anymore, you can avoid these early morning dilemmas by trying these quick and easy breakfast recipes that will satisfy your hunger as well as give you the energy you'll need to seize the day!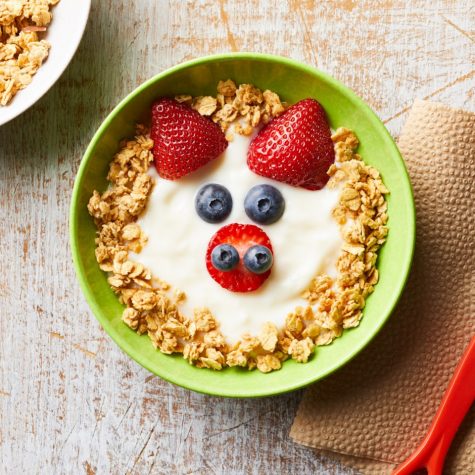 Yogurt Parfait
A fast and easy recipe that will help you start the day, this simple snack is the perfect grab-and-go meal for your morning!
Prep time: 5 minutes
Ingredients:
½ cup reduced-fat plain yogurt
1 tsp pure maple syrup or honey
A handful of strawberries, sliced
A handful of blueberries
2 tbsp plain granola
Directions:
Combine yogurt and syrup (or honey) in a bowl and mix.
Top the yogurt with strawberries, blueberries and granola.
Mix and enjoy!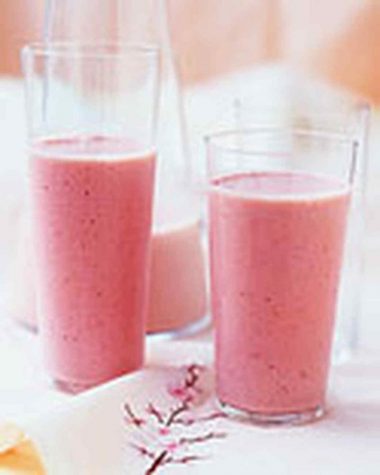 Strawberry and Banana Smoothie
Delicious, refreshing and filling, fruit smoothies give you the opportunity to experiment with different flavors and fruits that can be taken on-the-go with you to school!
Prep time: 5 minutes
Ingredients:
1 ½ cups plain fat-free yogurt
3 to 4 bananas, peeled, cut into chunks
3 cups strawberries, chopped
¼ cup skim milk
2 tbsp honey
1 cup ice
Directions:
Gradually add all ingredients to a blender and puree until smooth, blend and enjoy.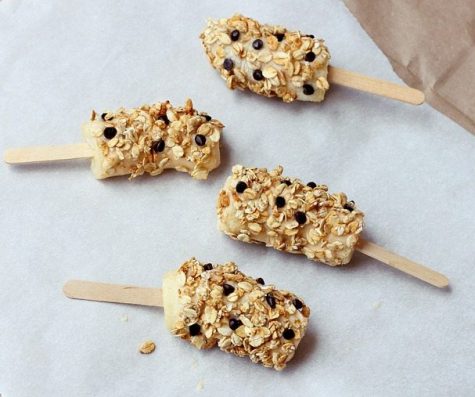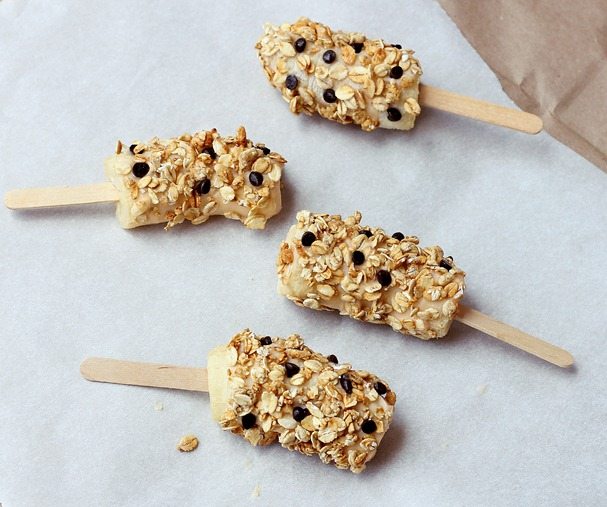 Breakfast Banana Pops
For a hearty and yummy snack for breakfast, try out this sweet breakfast treat!
Prep time: 15 minutes
Ingredients:
2 bananas, peeled
1 cup vanilla yogurt
1 cup granola
¼ cup mini chocolate chips
¼ cup coconut shreds
2 tbsp cinnamon sugar
Popsicle sticks
Parchment paper
Directions:
Pour granola, mini chocolate chips, coconut shreds and cinnamon sugar into a shallow dish.
Cut bananas in half and insert popsicle sticks into them.
Dip banana halves into yogurt. Roll the banana in the dish of dried toppings.
Place on parchment paper and chill for 10 minutes.
Remove from freezer and enjoy! Keep uneaten pops in the freezer.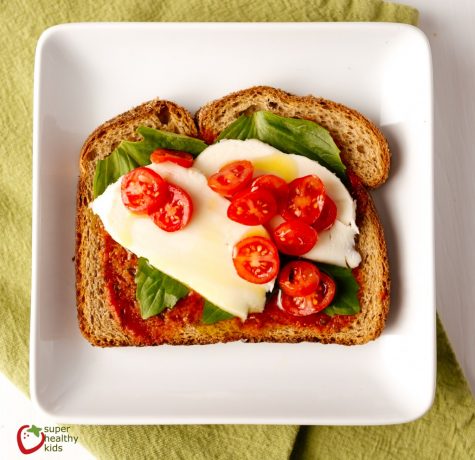 Creative Toast
Here is another recipe that you can put your own twist on! The sky's the limit when it comes to toppings for this fun and quick breakfast grab.
Prep time: 5 minutes
Ingredients:
Whole grain bread
Possible topping combinations:
Butter and jam
Avocado and tomato
Fried egg, salt and pepper
Peanut butter and banana
Cream cheese and strawberries
Apples and cheddar
Nutella and banana
Mozzarella cheese, spinach and tomato
Cream cheese, raisins and cinnamon
Directions:
Place two slices of bread in a toaster and lightly toast.
Top toast with any of the above combinations and enjoy.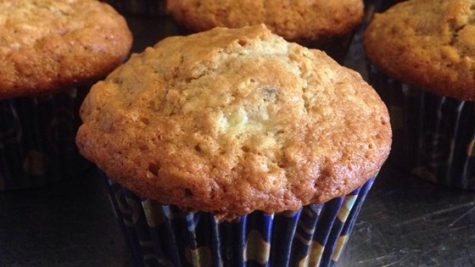 Banana Oat Muffins
If you're in the mood to bake one Sunday evening, why not try this healthy and organic muffin recipe that makes delicious breakfast muffins to be enjoyed during the upcoming week?
Prep time: 35 minutes
Ingredients:
1 ½ cups unbleached all-purpose flour
1 cup rolled oats
½ cup white sugar
2 tsp baking powder
1 tsp baking soda
½ tsp salt
1 egg
¾ cup milk
1/3 cup vegetable oil
1/2 tsp vanilla extract
1 cup mashed bananas
Directions:
Combine flour, oats, sugar, baking powder, baking soda and salt into a dry mixture.
Beat the egg lightly in a separate bowl. Stir in milk, oil and vanilla extract. Add the mashed banana to the liquid mixture and mix thoroughly. Add the dry mixture from step 1.
Line a 12-cup muffin tin with paper baking cups and fill each cup evenly with the muffin batter.
Bake at 400 degrees F for 18 to 20 minutes. Let cool for 5 minutes, and enjoy! Keep covered in aluminum foil to ensure freshness for future breakfast enjoyment!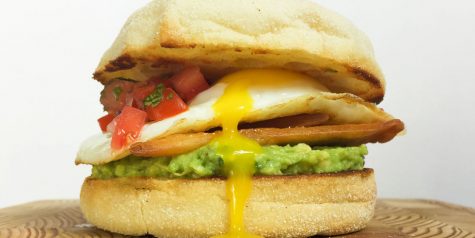 Huevos Rancheros Breakfast Sandwich
In the mood for a hearty and filling breakfast sandwich? Your taste buds will be thanking you all day after you take a bite of this delicious morning meal.
Prep time: 25 minutes
Ingredients:
1 avocado
2 limes
A handful of cilantro, chopped
Salt
Black pepper
Garlic powder
2 tomatoes, diced
¼ red onion, finely chopped
1 English muffin
½ tbsp. butter
1 egg
Directions:
Mash avocado with the juice of one lime and stir in half of the cilantro. Season with salt, pepper and garlic powder to your liking.
Combine tomatoes, red onion, remaining cilantro and the juice of the second lime in a separate bowl. Season with salt and pepper.
Slice English muffin in half and toast in a pan until lightly browned.
Melt butter in a pan over medium-low heat and fry the egg.
Spread a layer of guacamole from step 1 onto the bottom half of the English muffin. Place the fried egg on top and top with the pico de gallo mixture from step 2.
Top with the top half of the English muffin, and enjoy.