Movie Review: The Christmas Chronicles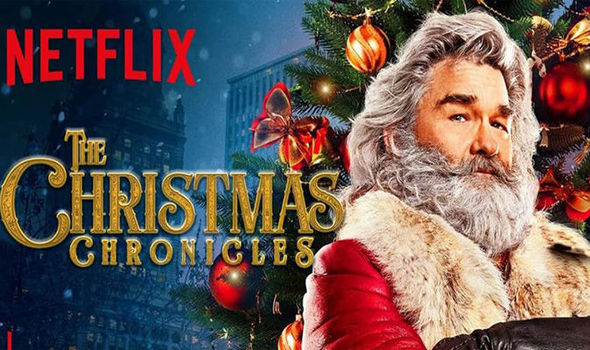 The greatest mystery we all had growing up during the holidays was, is Santa Claus real? Netflix's original modern-day Christmas movie spin off The Christmas Chronicles is the Christmas adventure every child has dreamt of. The dream of confirming Santa is real. Throughout the movie, the film sincerely captured all the Christmas stories we found surreal and memorable during our childhood. From Santa Claus drinking milk and eating cookies in every home during Christmas Eve as he places gifts under the tree to Santa flying away in his sleigh with Comet and Blitzen and everything in between, this movie put me in the holiday spirit and conveyed all my expectations on what Santa accomplishes the night of Christmas Eve. Grab some hot chocolate, fuzzy blankets and snuggle up to enjoy a great movie that the whole family will adore.
Ever since I was child I have loved Christmas! It's the most beautiful time of year! The air is filled with love, holiday cheer and happiness. The classic movies such as The Grinch, The Polar Express and Home Alone all connect with my childhood holidays, and I never thought any new movies can top these unforgettable films, but I was wrong. I decided to watch The Christmas Chronicles from Netflix and give it a chance. Even from just the trailer, I was blown away by all the sentimental memories I had experienced growing up. It gave me the nostalgic feeling I was missing for the longest time. I was brought back to the roots of how magical Christmas truly is.
The Christmas Chronicles narrates the story of a pair of troubled siblings, Teddy Pierce (Judah Lewis) and Kate Pierce (Darby Camp) home alone on Christmas Eve. This is the first Christmas without their father who sacrificed his life as a firefighter and their mother who was called into the hospital for an emergency shift. When Kate reminisces with the family's previous VHS recordings during the holidays, she catches an arm reaching down by the Christmas tree. She convinces Teddy to try and capture Santa Claus (Kurt Russell) in the act of being the world's best gift-giver on camera during the night of Christmas Eve. Lo and behold, upon Santa's arrival they are able to sneak onto his sleigh to record as much as they can on their family's old camera and experience an unexpected adventure most children can only imagine in their dreams. However, as they catch Santa Claus off guard, they crash which puts Christmas out of order. As the night continues, it's their duty to help Santa and his elves get back on track to save Christmas as they are racing against the clock. In the end, after performing a Christmas miracle, Teddy and Kate rekindle their love and friendship as siblings and sincerely understand the most precious gift anyone can have: family.