Coping with loss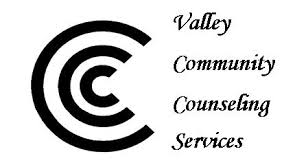 Losing a loved one is one of the hardest things we encounter.  It is extremely difficult to wrap your head around the fact that the person you talked, laughed, cried and shared memories with is really gone.  Often you may feel a tornado of rage, sadness, guilt and confusion overwhelm you and make you wonder "Did I do enough?" Whether it be a sister, brother, aunt, uncle, parent or grandparent, it can be very saddening especially if you shared a strong bond with that person.  Death can be a hard topic to bring up either because you don't really want to talk about it or you just can't find the right words to describe what you're feeling.  So how do we deal with this loss?
Tamara Centeno, the VCC Counselor, tells us to "be patient with yourself and give yourself time." "Reconnect with close friends and family members and share stories about that person you lost to feel that connection," she says.
For ways to tell if someone is hurting, Centeno explains that everyone has different ways of dealing with death. "The person may seem normal to everyone.  Some signs are anger or they may be crying all the time.  You can't pinpoint the right way to grieve."
To help a friend who is grieving, Centeno suggests to be there for your friend even if you don't have the right words.  Letting them know that you're there for them is comforting.  "The worst thing to say is to get over it," Centeno says.
When asking Centeno about what advice to give to someone who is really struggling with loss, she says to "always find help and to not feel ashamed.  Reach out to those you need help from."
We as a 'Pack will all have rainy days or seasons that seem like they'll never pass, but there are people who can help you.  Know that it isn't the end of the road.  If anything, it's a beginning of a new chapter.  Dealing with death is a hard experience to undertake especially in high school where everything is already chaotic, but just know that you can and will make it.  Don't be afraid to show emotion. Crying does not make you weak.  There are people who want to help.  As a person who has also dealt with heavy loss, this isn't the end and you did and are enough.
If you would like to seek help from Centeno, she is available upstairs in the Career Center on Mondays, Wednesdays and Fridays from 7:30 a.m. – 3:00 p.m.  You can also receive help from Hospice San Joaquin.  For information about Hospice San Joaquin either call (209)-957-3888 or go online to www.hospicesj.com.
6707 Embarcadero Dr.
Stockton, CA 95219
(209)956-4240
(209)956-4245 Fax
1300 W. Lodi Ave., Ste. G-2
Lodi, CA 95242
(209)334-2126
(209)369-8406 Fax
110 N. Sherman Avenue
Manteca, CA 95336
(209)823-1911
(209)823-1931 Fax
129 E. Center Street, Ste. 3
Manteca, CA 95336
(209)239-1249
(209)239-5978 Fax
19 East 6th Street
Tracy, CA 95376
(209)835-8583
(209)835-2910 Fax