Things to do in the summer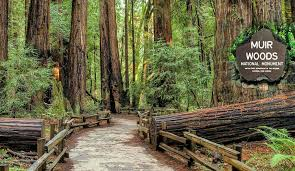 Hang on for a minute...we're trying to find some more stories you might like.
The summer is quickly approaching.  Usually after a long school year of hard work, the idea of a two month break seems quite blissful.  Here are some ideas of activities to do during the summer.
Take a hike  
If you're looking for a way to stay in shape over the summer, hiking might be one alternative.  Hiking can be a fun, adventurous experience to have with family and/or friends and see some beautiful scenery.  Some places to go hiking include:
Black Diamond Trail (Black Diamond Trail, Clayton, CA 94517)
Round Valley Regional Preserve (19450 Marsh Creek Rd, Brentwood, CA 94513)
Muir Woods National Monument (1 Muir Woods Rd, Mill Valley, CA 94941)
Alum Rock Park (15350 Penitencia Creek Rd, San Jose, CA 95127)
2. Visit a museum
A museum is probably not on your top list of things to do, but it's something you should definitely give a shot at doing. Museums can let you explore in an interactive way and may even change your perspective on things.  Depending on your interest, you can visit museums based on art, science, history and many other topics.  Some museums are:
California Academy of Sciences (55 Music Concourse Dr, San Francisco, CA 94118)
Haggin Museum (1201 N Pershing Ave, Stockton, CA 95203)
California Museum (1020 O St, Sacramento, CA 95814)
Ripley's Believe It or Not! (175 Jefferson St, San Francisco, CA 94133)
Arte Américas (1630 Van Ness Ave, Fresno, CA 93721)
3. Volunteer
We all need our hours before graduating so here are some opportunities for community service here in Tracy:
Boys and Girls Club of Tracy
Tracy Interfaith Ministry
Tracy Animal Shelter
Astoria Senior Living
4. Try something new
During the summer, you have much more free time to do things you might have thought of try but didn't have time because of school work.  Here are a few examples:
Learn how to cook
Take an art class
Write poetry/ stories
Try to perform science experiments
5. Plan a fun and easy event
Planning a fun event doesn't have to be expensive or an hour long trip.  It can be a creative and memorable with either family or friends.  Here are a few ways how:
Outdoor Movie
Picnic
Bike Riding
Have game night