Featuring our new clubs
There are forty-four clubs on campus that any student can join. For the student who wants to learn skills from dancing to cooking, clubs are a great place for students to meet new friends, create lasting memories and learn new things. Read below to see some of the new clubs this school year.
Futsal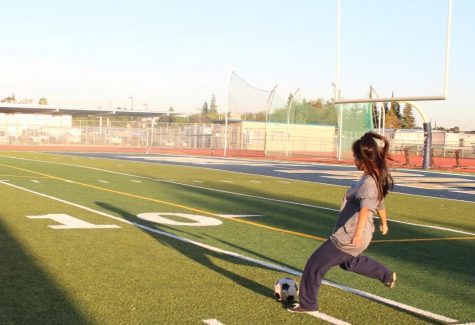 Many people love sports but do not have the time for grueling practices every day after school. If this situation sounds familiar, consider joining Futsal Club! With Varsity Soccer Coach Scott Behnam as the advisor, this club is a place for soccer enthusiasts to come together, hone their soccer skills and have fun with other people just like them. President Junior Jasmine Cochiaouse has been playing soccer competitively for over ten years and has seen many friends quit the sport simply because of how much time it takes up. Although meeting times are not finalized, she hopes to bring together people who love the sport and make new friends along the way.
Future Homemakers of America (FHA)
Do you really like food and want to learn how to cook? If so, FHA is the place for you! In this club, students come together twice a quarter in P-19 to learn to cook a diverse range of foods. Vice President senior Haley Smith joined this club to learn to provide for herself and so she can cook something she wants. Occasionally during the semester, FHA also feeds homeless people through a local shelter. Smith encourages students to join this tight-knit family, learn to take care of themselves and practice a valuable life skill.
Path to College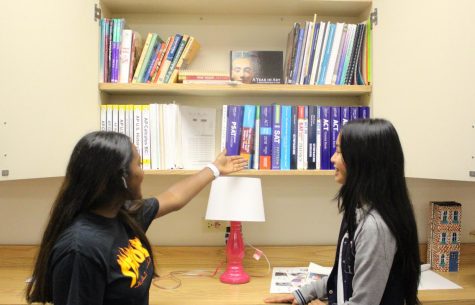 Everyone who wants to attend a four-year university straight after high school is required to take the daunting SAT or ACT exam and may choose to take additional AP exams. Thanks to a new club on campus, Path to College, students can receive help from other students who have already passed these exams. Secretary senior Laasya Gadamsetti understands the "struggle and stress students go through while preparing for these exams", and she hopes to help them. Path to College also has an inventory of practice exams for students to use and borrow. Gadamsetti wants to help create a place in MS-3 on Thursdays during lunch where students can come together to help each other in their path to college.
Skate Club
A new addition to our campus this year, Skate Club is a great place for fellow students to get together and skate. President junior Trenton Thomas found a love for skating at the young age of four when he first watched videos online and taught himself to skate. By the time he was eight, he had even taught himself to ollie. Although skateboarding can result in bruises and scrapes, Thomas hopes to bring students with a common passion together. Meeting days have not been finalized yet but will be held in P-24.
Leave a Comment