Crafting for the Holidays
Have you ever been low on cash around the holidays? Or have ever wanted to give a loved one a gift but you're on a budget? With Christmas around the corner, you might need to gather some last minute gifts for someone you love. Here are a few expensive holiday and DIY gifts you can create right away!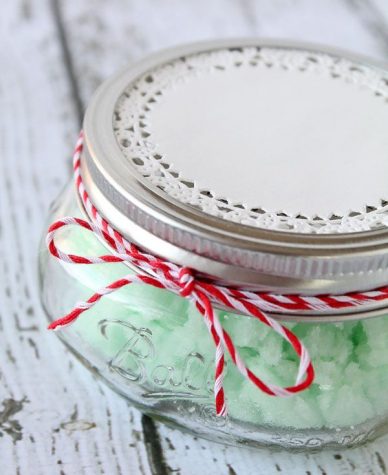 Mint Sugar Lip Scrub
This DIY mint sugar lip scrub will make a perfect gift. It's simple and easy, and you can find everything you need right at home in your kitchen cabinets! The materials you'll need are some small containers, sugar, olive or coconut oil,  peppermint extract and green food coloring (optional). If you don't have any peppermint extract, you can find it at your local grocery store for $2-$5 dollars. Here is how you make it:
Mix together 1 cup of sugar, ½ cup of olive oil or coconut oil (your preference) and 1 teaspoon of peppermint extract until it makes a smooth and  grainy paste.
To make the scrub pop out more, you can add a few drops of green food coloring to give it that minty color.
Once mixed, put the scrub into some small containers and there you have it: a mint sugar lip scrub ready to be given out to anyone you wish!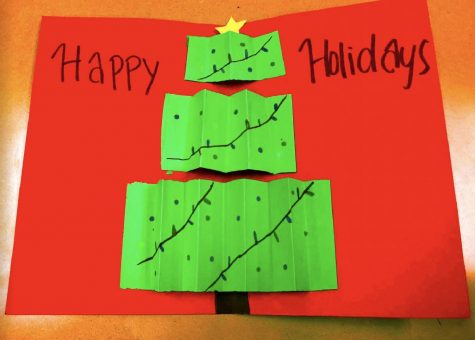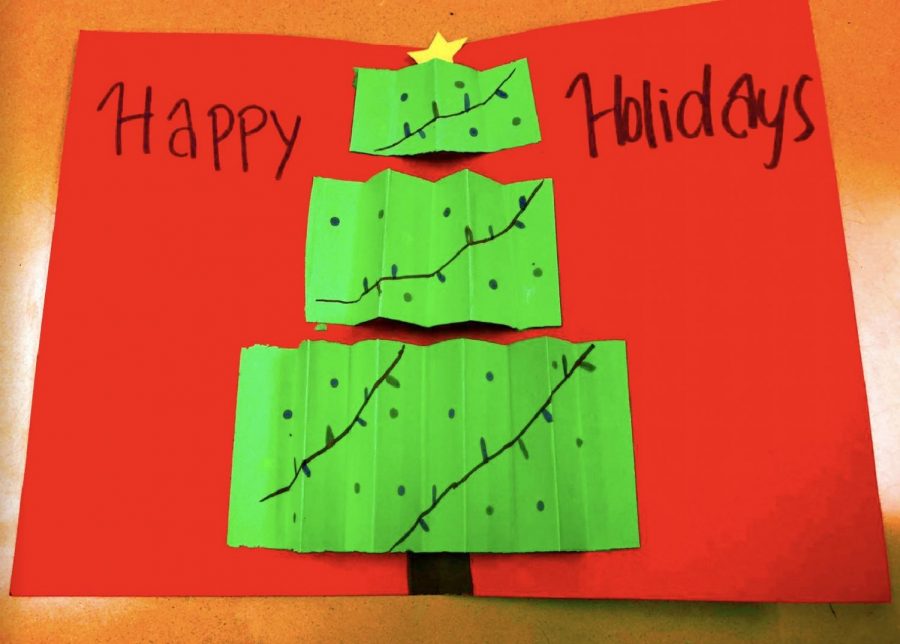 Holiday Pop-Up Card
Need to make something quick and easy? Make a holiday pop up card! All you need is construction paper, a pair of scissors and glue or tape. Here is how you make a Christmas tree pop up card:
Chose any color for the base and fold it into a shape of a card.
Take some green paper and fold it long ways as if you were making a fan.
Hold the folds in place and cut it into three pieces from big to small.
Take your card and glue or tape the flat side of the pieces on the left of the fold on the card. Make sure you are putting them in place from bottom to top and in order from biggest to smallest.
Now that you have one side your pieces glued or taped down, your going to want to do it to the other side.
Now close your card, pressing the sticky side on the right side of the fold.
Draw a stump at the bottom or put down a brown piece of construction paper under the tree.
Now that you have your tree, feel free to decorate the card however you want! Refer to this video if needed: https://youtu.be/7roL2spd1uA
If you want something that will blow someone away, an explosion gift box will do the trick! This unique box is filled with surprises. When the top is removed the four sides fall revealing multiple layers of blank cards. You can fill up these layers with photos, quotes, art, stickers and much more. You can order one on Amazon for $12.99.
If you don't have time to craft, don't worry! Head down to Walmart, where they have a wide range of scented candles for only $5-$8 dollars. Scented candles make a warm gift during the holidays.
Happy Holidays!