Taking The Zephyr to the Next Level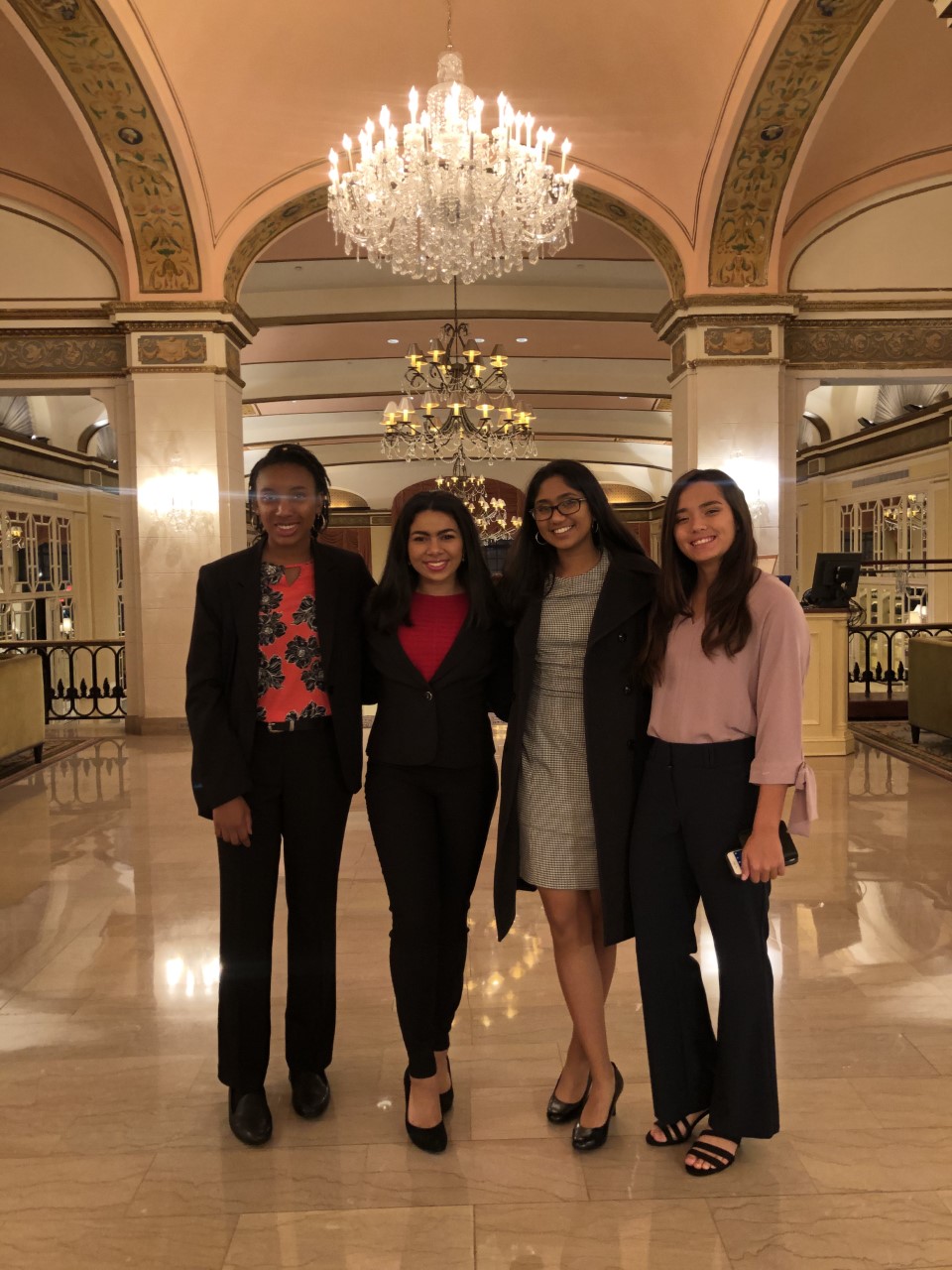 On November 21-23, a team of The Zephyr editors attended the Journalism Educators Association (JEA) conference held in Washington D.C.. This was the first national conference that both advisor and students were able to attend together for The Zephyr's continuous improvement on providing a quality paper for the student body and Tracy community.
The conference was held in the political hub of journalism activity, Washington D.C.. Being right in the center of American history provided sessions that were relevant to today's popular topics and lessons on how to maintain credibility as a transparent and ethical journalism reporter.
Every hour, there were more than eight sessions to attend and had multiple areas of focus such as law and ethics, media broadcasting, team building, design, writing tips, interviewing tips and so much more. Our staff went to sessions that they felt the paper needed the most help on and what would further excel the journalism program.
Presenters came from various states around the country. While some talked about how to handle a large program with readily available resources, others related more to The Zephyr's current program, a small class with limited resources. These small class presenters made it clear that you didn't need an overfilled classroom and a class set of MacBook Airs to create a nationally recognized paper. They emphasized an efficient classroom workflow and an overall understanding of the program's roles and expectations were key to a successful journalism program despite may or may not having the financial resources available.
The Zephyr has decided to take a brief break from publishing to implement all that was learned in the conference. By the next issue, there will be changes to the paper's masthead, or better known as the front page logo, to create a cleaner and more modern version. The design layout of the paper will be changed to create a more visually appealing paper with added elements such as polls, brief news blurbs and spotlight student commentary that has never been used in the paper before. The entire staff will also take on a fresh look on the different styles to create a better understanding in writing their stories. The workflow process will be transitioned from a paper to online workflow to create a more organized and accessible stories for reporters and editors alike.
The conference allowed The Zephyr to be introduced to the modern way of reporting and organizing a classroom. With an abundant amount of information to inform the journalism program with, there will be a lot of changes made to make Merrill F. West's newspaper and journalism program that will raise The Zephyr to the next level.
The Zephyr is extremely thankful to the supporters and the school's administration because their donations made this conference possible.