Importance of staying healthy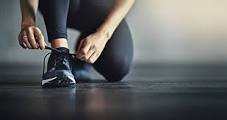 School should not get in the way of keeping our body healthy. Most students who study hard to pass their classes tend to skip meals and deny the respective exercise they need. It's hard for students to balance a healthy lifestyle and the hardship of school. However, it's important that all students get the right amount of nutrients and the exercise they need to stay healthy. As a student athlete, I know how difficult it is waking up early, attending classes and going to practice. But at the end of the day, your body feels great and you feel satisfied. Simple exercises such as a jog every day or a quick workout can have a healthy impact on our life. As I work out and exercise, I feel the satisfaction of being healthy, and I believe that everyone should feel that satisfaction.

The first step to being healthy is eating a balanced breakfast. Eating breakfast helps your metabolism and provides enough fuel for the body to function properly. I believe that all students should have enough time in the morning to eat breakfast. With our school starting early it may be hard to wake up ten minutes earlier, but having that extra meal would benefit both the mind and body. Eating three meals, drinking enough water and having the right nutrients are important tips to have when trying to change your lifestyle.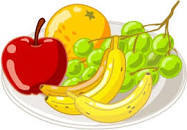 Exercising can also benefit your sleeping schedule. I think that Every student should get the best rest to pass all their tests. The lack of sleep can lead to high blood pressure, affect metabolism and impact our mental health. As students we must understand that school is important, but what's more important is our health. Finishing homework early, eating healthy, and getting sufficient sleep are all requirements for a healthy lifestyle. Some of the benefits include are: reduced stress and anxiety, enhancement of mental performance and work productivity. With that said, we can ensure we do our best in school with the appropriate amount of sleep, exercise and nutrients. Try it out and see how your body becomes satisfied with this lifestyle.
Leave a Comment