From Lesson Plans to Training Plans
Wolf Pack sports have improved due to the training by our talented coaches. However, there are some coaches who also teach on campus, working with students both in class and on the field, court or pool. These multi-taskers have hours that mirror the student athletes as they arrive at school, then coach for hours after school before returning home to grade work. These teachers have a passion for working with students, so let's meet some of them.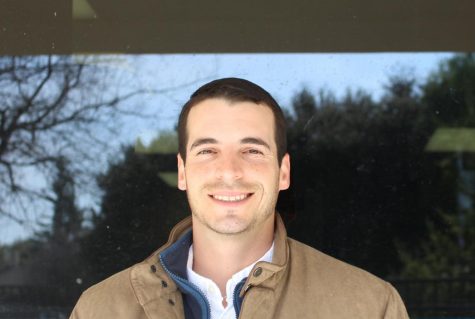 Mr. Dell'Aringa
English teacher Mr. Dell' Aringa is a varsity baseball and JV football coach at West High. His love for baseball started when he was young, and he played throughout his youth, high school and college years. Following college, he started his career as a coach around six years ago, working in local high schools. While being a substitute teacher, he found that he enjoyed working with students and decided to pursue an education in becoming a full-time teacher. On the field, Dell' Aringa teaches his players to apply the lessons they learn to real life. When asked about what he teaches his athletes, he said "We talk about themes in English; it's no different out here in the baseball field. Every game, every situation, there's a theme involved; there's a lesson to be learned." As for the athletes in his classes, Dell' Aringa notes that the dynamics of the classroom are different due to the respect between the student and teacher. Though he as a "teacher-coach" deals with a busy schedule just as any other student athlete, he finds the job enjoyable.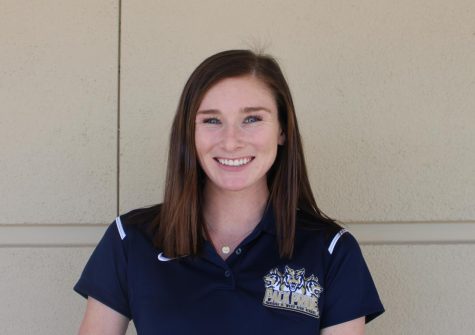 Ms. Waters
Ms. Waters, also known as Coach Waters to many of our swimmers, has been a driving force behind the training of the West High Aquatics Program for several years as well as becoming a new English teacher. She started as a swimmer herself at age thirteen, and swam on recreational, club and high school teams. Waters started coaching with a small group of students, then took off from there, saying, "I started [coaching] when I was 16, and I just fell in love with it." As she attended West High, she also felt inspired by some of the well-known English teachers, deciding to choose a career in teaching because she could continue working with kids while still coaching swim. Working the jobs as both a teacher and coach gives Waters a different perspective on her athletes as she recognizes that sports aren't always the main focus in a student's life. "I have an interesting advantage I feel, being here and being able to interact with the students throughout the day, and then see them at 3:00…" As for how she balances the workload, Waters says that skills such as time-management have been a huge asset to her life.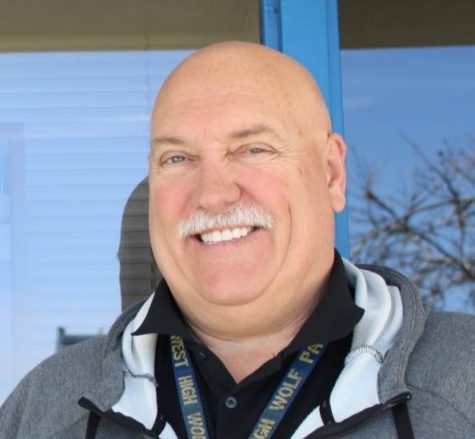 Mr. von Stade
Mr. von Stade is both a Special Education teacher and Boys Basketball coach for West High. This is his fifteenth year teaching, but he has also coached various sports because of his athletic children. Von Stade became interested in teaching after working as a substitute teacher, and he found that teaching Special Ed classes was an environment he really enjoyed. He supports his athletes as they learn to play as a team, saying "Every life lesson is on the court: your discipline, your structure, following rules and confidence." Coaching basketball is something that comes naturally to von Stade now since he loves the experience of working with students. Additionally, he realized teaching was also one of his passions after getting hired at a high school. "It really dawned on me when one of my students said, 'Thank God it's Friday', and I thought about it and I didn't even know it was Friday." Von Stade is passionate about both his jobs as they challenge him to help the students and athletes improve both in education and as people. With the game schedule, he feels that he juggles his time among being a teacher, coach and part of the family. Some of the lessons he's learned over the years have stemmed from teaching students of all backgrounds, and he finds it rewarding to watch his old students visit him.