A time like no other
A message from our superintendent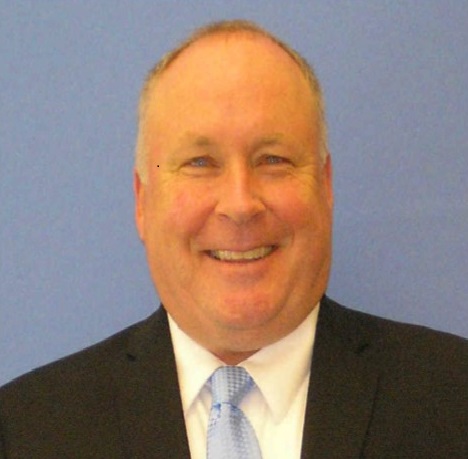 On the morning of March 11, I was sitting in the boardroom of the San Joaquin County Office of Education with the other superintendents in our county waiting to hear from Dr. Parks, San Joaquin County Public Health Officer, regarding her plans for how schools would deal with the emerging virus known as Covid-19.  There was a nervous tension in the room as no one was sure how she would advise school districts on what their next steps might be moving forward.  As the meeting concluded an hour later, I felt relief with her direction and guidance.  Dr. Parks had made clear that it was her intention that schools should remain open during this crisis.  Whether I agreed with her guidance or not, at least the leading medical person in our county had made a decision that school districts could now follow.
Later that evening, I was sitting in the Grand Theatre watching the district's Festival of Cultures, when my phone began to buzz.  I was trying to ignore it but it kept buzzing.  Finally, I pulled it from my pocket and stepped into the lobby to read the text messages that were piling up.  To my surprise, the National Basketball Association had announced that it was shutting down immediately due to one or two Utah Jazz players being identified as infected by Covid-19.  I knew immediately that this would affect and ultimately change the decisions that had been made that morning by the superintendents in our county.  On my drive home from the theatre, I felt a sense of invading doom for what tomorrow might bring.
By Friday, March 13, an afternoon meeting was scheduled once again with Dr. Parks and all county superintendents.  Prior to that meeting, I had district staff start drawing up a series of communications that could be shared with staff, students, parents and the community announcing the immediate closing of all Tracy schools.  I felt certain, that the district could not remain open another day.  The results of the meeting confirmed my thoughts and the decision was made that all schools in the district would be closed at the end of the school day and that they would remain closed for several weeks.
This my 37th year in education and my 29th as a school administrator, and I have never faced an issue such as the one now facing our district and our nation.  There was no blueprint to follow or past history to review.  What we are experiencing is a period of time like no other.  Moving forward, we will largely be on our own.  Fortunately, I work with some amazing people who have worked hard to develop a plan for us to move forward as a district.  We are going to be okay.
I am sincerely sad for seniors, as the events that they have been looking forward too for a long time have had to be cancelled.  Hopefully, by the first week of August, a graduation ceremony can be held for the Class of 2020.  More than just the loss of some events is the lack of closure that the Class of 2020 has had to experience.  Saying good-bye to classmates and treasured teachers was denied to them by this virus.  Nothing we do can ever replace walking through the school halls for one last time or giving friends a final hug.  I hope that all seniors know that they are in our thoughts and prayers.
Where do we go from here?  I am not sure.  Schools will re-open.  It will be different from what we have known.  Staff and students will adjust as we move forward.  I do believe that our sense of community will be stronger as we come through this pandemic together.  There will still be hardships to share as we adjust to new safety guidelines, an economy reeling from the impact of Covid-19, and undoubtedly tough decisions to make as the district's budget is cut.  None of this will be easy but we will get through it.
If you have questions, concerns or thoughts, please do not hesitate to reach out to me, I can be reached at [email protected].