Together we are working miracles
It was when I was a student in high school that I realized, for me, teachers were angels, life savers, heroes. I got my first teaching job at 21 years old and quickly realized that being the angel, life saver and hero that I knew I must be was not as easy as I recall it looking as a high school student. But I took one look into the eyes of my first class of students and knew I had no choice in the matter. Besides, they already looked at me like I was their hero so not living up to that was not an option. Now, for the first time in any teacher's career, we must continue the heroics without looking into the eyes of those students we engaged with daily. Lessons, support, jokes, classroom family time – all of that gone in a blink.
School buildings were closed but school did not stop. There was no longer a sea of eyes in which to peer but that was to be short-lived. Teachers were quick to find ways to reach their students. First came the parades and then Zoom – the eyes were back. The smiles, laughs and classroom families found one another again and although it looked and felt different, the love was there. Celebrations were had for being back in contact, and then the seriousness of continuing the learning, providing support and restoring meaningful connections set in. Teachers ferociously reworked, re-planned and reconfigured in-person strategies and approaches into distance learning ones. Veteran teachers became first year teachers. First year teachers started all over again. They picked up right where they left off the day school closed but this time, with even greater compassion, mightier courage and with hearts that had swelled a thousand times bigger.
Teachers learned new technology, they created offices and classrooms in their homes and they turned into master detectives searching out students whom they had not yet reached.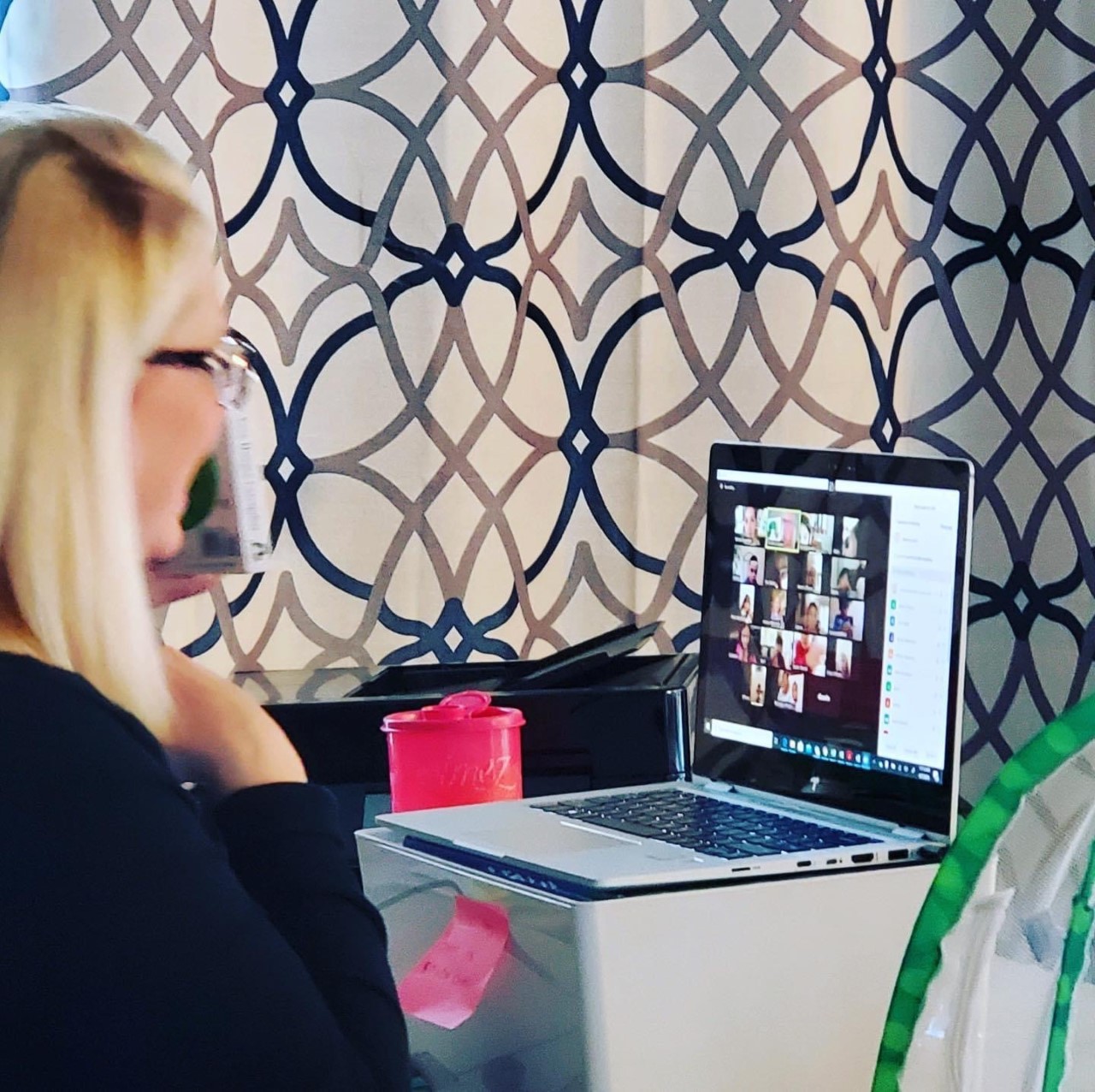 So, you were fit for a marathon? Well, now you're entering the World Strongman Challenge. Grade level teams and departments raced together and leaned on one another. When a teacher grew momentarily weak, another filled the gap with their strength. Office hours, lesson planning, grading assignments, providing support, working with small groups or one on one, staff meetings, IEPs and ensuring graduation requirements are met. Answering emails and phone calls all hours of the day and night. Losing sleep, fretting, panicking, unimaginable feelings of triumph and frightening depths of sadness and despair. All these things happen when school is not closed and there is no pandemic looming but now it's all so much more raw and undeniably inescapable. Yet, in spite of it all, teachers are teaching, and students are learning.
But the real story here is that we realize we are all heroes and we are all saving one another. Together, we are working miracles. Our students, their families, teachers, custodians, food service workers, support staff and administrators at every level are making magic happen. None of us could do what we are doing without one another and that's the most beautiful lesson of all. We will hold strong and power through this, and we look forward to the day when we can again peer into one another's eyes, not on a computer screen, and reminisce about the time our teamwork stood the biggest test and won.