Puja's Senior Reflection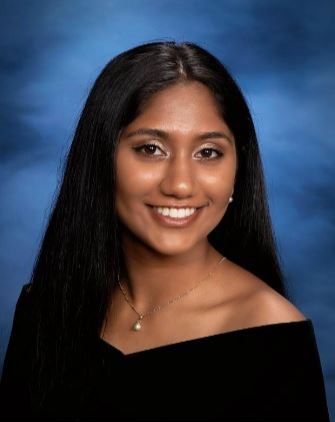 I wasn't exactly given a "How to Survive High School" guide. I was tossed into water and told to learn how to swim. I was never the type of person who naturally put myself out there. As a kid, I was the one person who'd prefer to stay indoors, snuggled on the couch with my nose in yet another book. 
Luckily, this amazing person convinced me that running was something I should try. She pushed me to my limit with everything I did, both in and out of the classroom. I was given an incredible gift, one that began showing me the ropes of the unknown. Running for hours under the blazing heat with teammates gave me some hope that I could figure out high school and not drown. This became my outlet for every stress, argument and bad score.
Cross country gave me something to be a part of, and I slowly extended my reach further and further in school. I met a few friends. Some who were meant to stay, others who were not. But the main thing that I learned was no matter what is going on and no matter who chooses to leave, you should always cherish those around you. 
Thank you to everyone who has stuck by me these past four years through all the good and all the bad, through all the calm lunches and those spent finishing homework, the tears of laughter and those of sorrow and everything else. Thank you for being there when I needed you whether you listened to me rant, scream or tell you about my seemingly great day. Thank you for making me laugh when I was sad. Thank you for knowing when I wasn't okay. Thank you for every goofy moment whether we were jamming out to music, reminiscing, or simply sitting together in silence. You all know who you are.
Thank you to my coach Mrs. James. Running for you has been one of the best memories I will take with me in life. From the runs behind Raley's to each year at the Pacific Tiger Invitational to every time I laced on my spikes and stood on the track, I loved it all. I learned how to channel my frustrations so much better through running. Plugging in my earbuds, playing music and slowly breathing with every strike my feet made to the ground gave me something to look forward to at the end of the school day (even though it was very painful). You taught me the value of trying new things. So, thank you for everything.
Thank you to every teacher I've had. I know dealing with me in a classroom is not always the easiest thing. I've always loved to learn, so thank you for teaching me (even though I felt I always got too much homework).
Thank you to my Journalism class for being the best and most diverse class I've had all year. We all brought different skills to the programs. Collectively, we all worked well together and made this year of Journalism one for the books. Special thanks to Mrs. Esacalante and Natalie for always making me smile even when I want to cry and being there for me in the classroom, outside and even in Washington, D.C. 
Thank you, West High, for making these memories ones to remember. Here's to all the Puja moments in the future.