Tracy Talks About Race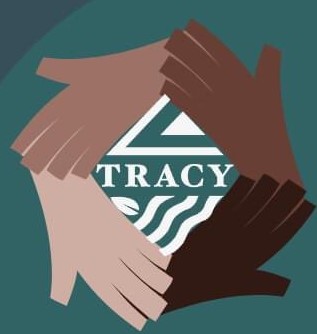 On May 25, people all around the world witnessed the tragic death of a black man struggling to breathe because white police officer Derek Chauvin pressed his knee against George Floyd's neck. Floyd's death put more gas to the flame of the Black Lives Matter movement. Since then, cities around the U.S. have started to enforce reform on their police departments and listen to black voices.
Much like those cities, Tracy has started to hold open conversations about race. Held on Wednesday, August 26, Tracy City Council held its second special meeting titled, "A Conversation on Racial Injustice: Policing and Impacts to Our Local Youth."  The meeting panel consisted of Mayor Robert Rickman and Mayor Pro Tem Nancy Young; Council Members Dan Arriola, Rhodesia Ransom and Veronica Vargas; Moderator Allywyn Brown, Tracy Police Chief Sekou Millington, TUSD Superintendent Dr. Brian Stephens, President of the South Side Community Ray Morelos and Pastor Doug Diestler of Mission Church.  The goal of this meeting was to discuss eliminating inequity in Tracy's policies, practices, policing and youth.  
The questions asked to the panel were sent in advance via email, and some rather hard hitting questions were asked during this meeting.
Amidst the phrase "Defund the Police!" trending in recent news, the Council discussed how the Tracy Police Department (TPD) will not be facing such actions.
"When I first saw the sign, I was quite disturbed by it as I walked in the protest," Young confessed.  "My initial thought was that, 'You're taking money away from the police…. You're asking for chaos.'  Because we actually need police officers."  Young mentioned how her father was a black police officer during the 1950s, making defunding the police a "touchy area" as there are many officers of color.  "All [officers] are not nothing to one sum, just the same as all black people are not nothing to the same thing."  She concluded her statement by announcing that the Council is funding more money on mentoring rather than defunding, and the Tracy community should be careful how we define defunding the police.
Council member Vargas also tagged in, disagreeing with defunding the TPD.  "I'm supporting our police department…they need more support, more dollars, more education, and defunding any police department is dangerous for communities.  If anything we should just adjust and help them get educated."
Police Chief Millington, who happens to be a man of color, addressed how the TPD will be undergoing training. "Our training is to use de-escalation. First, effective communication. If that fails, we look at an increase in manpower or additional resources to try and bridge that communication gap." As of December, the police department is scheduled to consider added training to learn how to de-escalate a conflict, attend crisis interventions and to learn how to deal with mentally ill individuals.
Council member Ransom was asked what the first steps would be in reforming the community. She responded with, "Our council has already taken the first two steps, which is having these conversations…We started listening to what [others] experiences were, and we move[d] forward by acknowledging some of the concerns people had." 
Since May 25, a younger audience, predominantly Gen Z, have spoken up both locally and nationally about the injustices against people of color.  Council member Arriola, someone who advocates for Tracy youth getting involved with bigger issues, addressed how younger people deserve to be a part of the conversation. "Often times I feel that when I speak to others about this topic, what I immediately hear is 'These young people don't know what they're talking about.'  I think we have to get over that framework, and we need to realize that these young people are living their own living experiences that are valid."  
Finally, a question was asked to Pastor Diestler on where Tracy's Christian community stands with the Black Lives Matter movement. Right off the bat, Diestler stated, "I just want to start off by saying absolutely black lives matter."  He continued to say how he felt sinful for staying silent after watching the killing of George Floyd.  He confirmed that the faith community in Tracy is starting to look deeper into the BLM movement and asking what they can do differently.  A prayer service was held at city hall this summer where people of faith joined hands to pray for the police and racial injustice here in America. "Let's support one another.  Let's value one another.  Let's not buy into the false narratives that when someone disagrees with me that you're automatically my enemy.  We have to celebrate unity and diversity."
To watch the town hall special, you can find it at https://www.youtube.com/watch?v=GengMFML8KU
And for the previous meeting, https://www.youtube.com/watch?v=kTwjAG4e4Sw