Why do we put Christmas lights up early?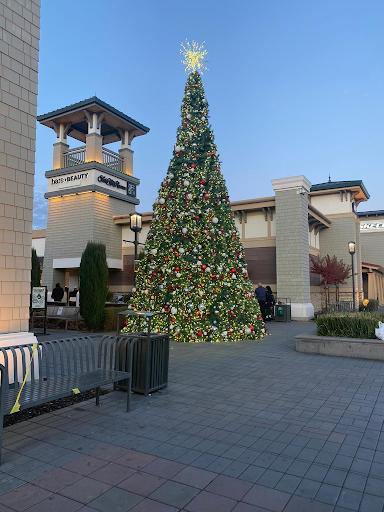 It's finally time for the holiday season but, do you think putting Christmas lights up early is considered bad luck?  
Some people believe that putting Christmas lights up early is considered bad luck. Traditionally, Christmas trees and decorations would go up on the first day of advent, the Fourth Sunday before Christmas Day. Christmas, celebrated by most Christians on December 25, commemorates the birth of Jesus of Nazareth. Even though Christmas is a religious occasion for many Americans, the federal courts have upheld its status as a legal holiday. Communities around the country honor the day in different ways, some observe Christmas as a critical Christian religious day, honoring the birth of Jesus. Others celebrate the day with parties, music, drinking, eating, and some communities do not celebrate at all. Christmas becomes a critical time for families to celebrate at home. Some Christians believed that the tree represents Jesus, and they are about sing new beginnings. The most exciting part is decorating your home for Christmas.    
Most people believe that there is no rule on Christmas lights; it is just an excuse to have a wonderful time with family and appreciate little things in our life.  Also people are hopeful to start New Years with joy, love and making good memories with their significant family and friends. We love to put our Christmas tree up really early and decorate our home with lights because Christmas is a magical time. It's a time of innocence and joy; even some people say it is an act of kindness. Especially nowadays, with these stressful situations during the COVID-19 pandemic, putting up decorations and lights is how people show and spread holiday cheer since there aren't other ways to do so. Lights, which obviously are associated with joy and good memories, are a way of alleviating depression, sadness, feeling down, anxiety and stress.