Practicing Self-Defense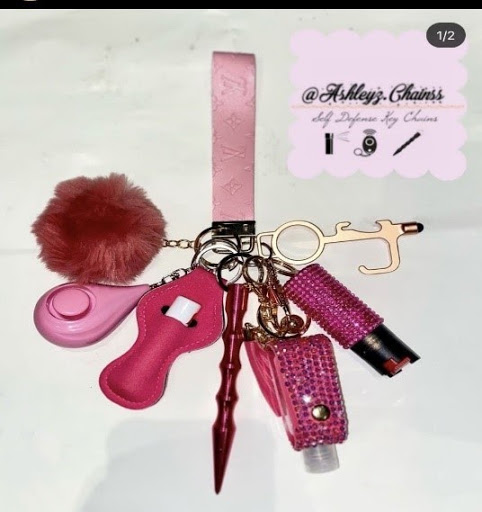 Safety is something everyone craves, and everyone wants guaranteed. There are numerous situations in which many men and women go out feeling unsafe with their surroundings. For example, many women resort to holding their keys in between their knuckles for a sense of safety when they are out alone, especially at night. Many women also learn fighting skills in order to protect themselves. There are many different methods to ensure your own safety.
One of these methods includes getting a safety key chain. These key chains are sold with very useful items such as pepper spray or sharp tools to break windows. These key chains are made for the purpose of ensuring someone's safety by increasing their self-defense.  A majority of people purchase safety key chains through Instagram. There are many pages that promote safety key chains including @ashleyz.chainss and @safetycharms, for example.
Another way of ensuring one's safety may include downloading an app on their phone which they can use during emergencies. An example of an app that could be downloaded includes "One Scream." If you open the app while in danger, it will pick up all the background noises and within 20 seconds the app sends the location of the phone to emergency contacts. Another, newer app, called "Women Safety" not only sends texts to emergency contacts, but also emails to chosen email ID's locations of the phone and a link to Google Maps to make finding the location of the phone easier.
Safety Key Chain: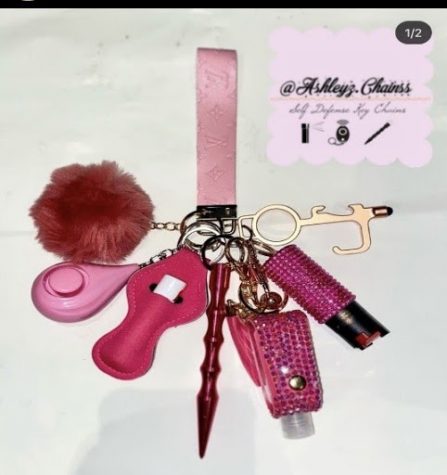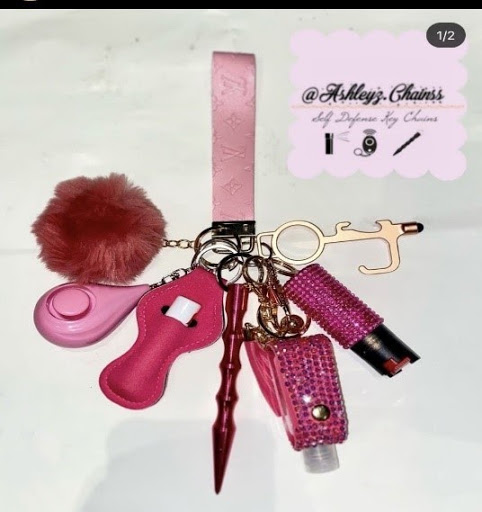 Safety App: