TF2, Heavy update news disappoints fans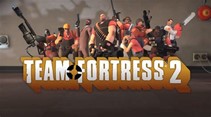 Tf2 (Team Fortress 2) is a video game developed by Valve Software and uploaded on "Steam". TF2 is a fast past shooter game where you have to capture points, deliver a cart, etc. It's usually red versus "blu" with some exceptions here and there. Steam is a place people can upload games on. The TF2 heavy update came to be in 2016 where it was Pyro (TF2 character) versus heavy (another TF2 character). Whoever won got a update to the character, usually new guns, hats, melees, ETC. The event ended by a poll, and "pyro" won. But valve promised they would add an update for Heavy too. Ever since the event,  ended the community waited for the TF2 update. :
After, most people don't think valve isn't going to put it out. After the interviews, I did some research on my own on different places. Twitter, tf2 vibe servers, I also emailed valve. After all my interviews, Valve employee who responded to me stated "We are focusing on bigger picture items that the community will eventually like more." Research I did on Twitter concluded that valve doesn't need a heavy update but needs more bug fixes and other items.
AFTER RESEARCH:
After all the information I gathered up, I understand why its hard for valve to give the community what they want. There's a lot of more important stuff to get out of the way, that they can't focus on the heavy update,  Even though they had five years to produce it. The community didn't give up and is still waiting for the heavy update. People who play the game everyday, (like me) think it will bring popularity to the game.
Interview 1: Sophomore, Benjamin Coates
Me: Why do you think the heavy update is delayed?
Benjamin Coates: I think they don't want to give the community the update.
Me: when do you think its coming out?
Benjamin Coates: Never, I think they made it up.
Interview 2: Sophomore Nicholas Burrero
Me: Why do you think the heavy update is delayed?
Nicholas Burrero: they probably don't have the resources to develop it
Me: when do you think its coming out?
Nicholas Burrero:: its probably coming out soon, especially with the community guesses of the new update.