The New Face Behind the West Cheer Program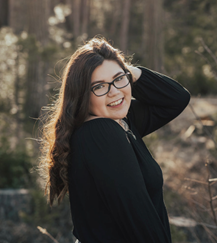 This June, West hired Isabella Garcia as the new Head Coach of the Cheer program. Isabella, known to the team as" Bella ", previously coached for the local Tracy Rampage Varsity Cheer squad for five years, in which the teams acquired multiple trophies and competition wins under her guidance. Now, Garcia is taking this experience to add to the program, where she hopes to create a new culture for the team.
When asked "What are you doing to foster a positive environment within the team?" Garcia passionately responded, "I like to include a lot of team bonding and getting the girls close together. I think it establishes good relationships, and good relationships turn into working better as a team".
Following with, "What ways do you improve the team, skill-wise?" Garcia said, "I improve them because I push them to their hardest, and I have them try things that they hadn't tried in past seasons before".
Finally, Garcia was asked "How do you hope to improve the team's reputation to West, neighboring schools and the community?" she replied, "I plan on improving our reputation by monitoring the routines, removing inappropriate moves that come up while choreographing and making sure they are always on their best behavior while in uniform, that they're being respectful, and everything else".
Garcia's passion for coaching and creating a positive team atmosphere is clear just by the way she talks about her desires and methods of guiding the team. Her passion is one of the reasons West's Principal, Ms. Annabelle Lee, hired her.
When asked, "What qualities made Garcia stand out during her hiring process?" Lee immediately responded, "She was great. She was very enthusiastic about the job, and I think that was the big thing. We were excited to have someone in there who's excited about our program".
Our administration is always trying to do their best to create a positive reputation for West, so when questioned, "What ways do you think the team can promote a positive reputation for
West?" Lee said, "Just be out there. Be visible at events. They were here for Red-Carpet Day; that was awesome. Wearing their uniforms, joining in on activities and just being a part of that".
Garcia and Lee both have high hopes and expectations for the team this season, and in the seasons to come. Lastly, when asked, "As our principal, what do you hope to see from Cheer? Any competitions?" Lee passionately responded, "I would love to have a comp cheer team. I think that would be amazing! "She goes on to elaborate on how happy she is to see the improvement week-by-week of the squad.
As the season progresses, Garcia hopes to maintain the positive culture, advanced skills, and reputation that'll make Cheer stronger as a team on and off the field and sidelines.