The Show You don't See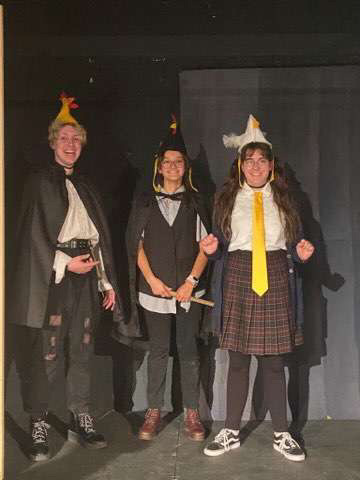 The Drama program has had quite a year, putting on multiple performances for the student body and being inclusive of kids who are not officially in the program. The recent Lip Sync featured students from all grades, who auditioned without being part Visual and performing Arts. The drama teacher Ms. Christine Welk put on this performance with the help of many students, including her tech theater class. This year, the program performed puffs, which required having rehearsals for almost two and a half months in advance. The commitment of the process of putting on a public performance is long and precise.  
While being a student led program, drama plays are typically directed and managed by students. One of the primary goals as of now is to put on at least two more productions available for students to see. Sophomore Lily Gabe, a second-year drama student says, "The rewarding feeling of all the work you've put in to do this- to put on a show. Also, the feeling of the adrenaline rush that comes with going on and off stage, and all eyes being on you inspires me to perform."   
The balance between being on stage in preparations for big performances while still being active in social and school life is a constructive sacrifice that comes with the entertainment and benefit to many students and parents who love to watch the performances. Sophomore Therese Movilla, a second-year student, says, "Drama is a very fun environment, especially once you get close to the people you work with, I would definitely recommend joining."  If you are looking for a place to have fun and learn creative theatrical skills, the Drama program is available and offers a sense of community for all students who are interested.