New Jeans Breaks the K-Pop Community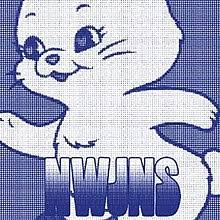 Over the recent years, K-Pop has become extremely popular in American culture especially within the teenage subgroup. On August 1st, 2022, the girl group "New Jeans" debuted with their EP that shook the world. The band consists of five talented members under ADOR and HYBE Labels; Minji, Hanni, Danielle, Haein and Hyein.
Songs such as "Ditto" and "OMG" blew up on TikTok where people lip sync and dance along to the choreography. Senior Carlos Aguillo explains his opinion on the girls, "I feel like their music has elements that even non-K-Pop listeners can enjoy like their groovy beats and addicting dances."
Senior Marcia Castillo agrees with Aguillo, "Despite being young, New Jeans was able to attract many fans with their catchy music. Many girl groups of the 4th generation of K-Pop follow the popular concepts 'Girl Crush' with genres EDM and Hip-Hop." Castillo even goes on explaining how New Jeans has essentially created their own genre within the seven months of their debut, and only six songs released which "never get old!"
Aguillo states how Minji is his favorite member; Born in 2004, she was a former Source Music trainee who loves reading and decorating her diary. "My favorite member is Hyein because she caught my attention with her fierce eyes and charisma, and she's a very powerful performer despite being only fourteen."
Nevertheless, anyone can connect with or should give New Jeans a shot. They may become your new favorite artist!