Catching Up With Melisa Toilolo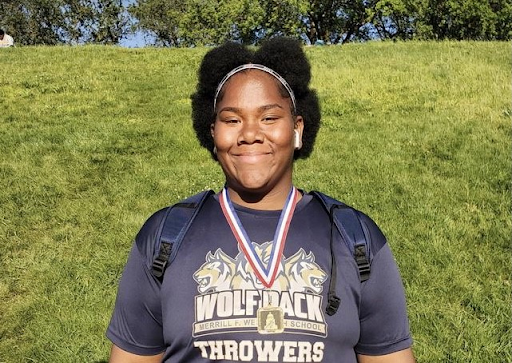 Melisa Toilolo, a recent West High graduate, starts her first year of college at Tulane University located in New Orleans. While attending West High, Toilolo was very active in clubs, sports and other extracurriculars on campus. She was a part of both the Girls' Basketball team and the Track and Field team. In addition, she was also the president of the Black Student Union (BSU) and the leader of Blue Crew in leadership. Current high school students and even incoming students should keep looking to participate in clubs they enjoy because there are clubs very similar in college that you can be a part of. In college, Toilolo plans to participate in a club that is similar to BSU once Covid-19 has settled. 
After many years of hard work in throwing for our track and field team, she continues her successful career in college. This is a great example to not give up because even without her senior year, Toilolo received a scholarship to the college she is currently attending. During her junior year of high school, in the state, Toilolo placed 13th in Discus and 7th in Shotput. She has also been a participant at Arcadia, the most competitive Track and Field invitational for high schoolers in the country, during her sophomore and junior year. Her plans for senior year were cut short due to the pandemic which still did not stop her from achieving her goals. She said, "One major difference from practicing in high school to currently is that it is much more rigorous and intense." Her practice schedule currently consists of three practices a week that are each two hours long. 
When asked what a major difference was from high school to college, she said, "High school guides you, while here you have to make sure that you are on top of your game because this is going towards your degree. This is going towards what you want to do in the future." Toilolo emphasizes staying on top of schoolwork and not slacking off.  
With her passion for helping others, Toilolo is currently majoring in Kinesiology.  She one day hopes to become a Physical Therapist or a trainer for professional athletes.  
Although she enjoyed her time in high school, she is optimistic about her future as well. A piece of advice she would give to students is "Try to pick a school outside of your comfort zone and go explore if you can because it is all about new beginnings." Moving over 2,000 miles away was definitely a change, but she said, "I really do love it here."