Book Review: Stephen King, The Bazaar stories of Bad Dreams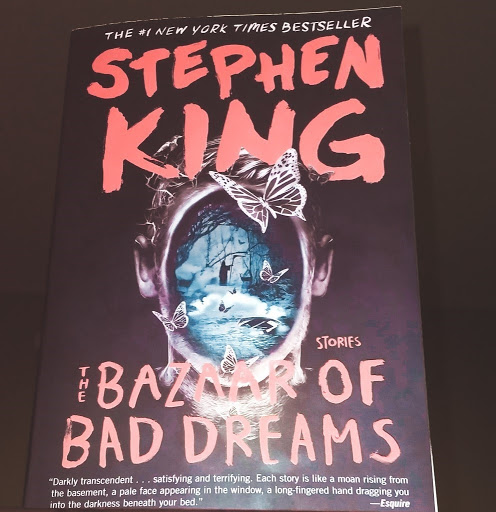 I really enjoy reading horror and scary stories in my free time. Sometimes it can be hard to find a really good book to read. A book I would recommend to you is "The Bazaar Stories of Bad Dreams" by Stephen King. Stephen King has been writing horror books and stories for thirty-five years. Some movies or books you may have heard may include It, The Shining, The Dark Tower, etc. Stephen King is also the recipient of the 2018 PEN America Literary Service Award and the 2014 National Medal of Art.  
In the "Bazaar Stories of Bad Dreams", there are twenty-one short stories about freak accidents and the supernatural. I first started reading the book when I got it on Christmas last year. I'm still on the first chapter, and it is about Mile 81, and people who have crossed that place and some things that have happened to them. I'm really enjoying this book, and I rate this book 5/5 paws.