The Future Evolution of the SAT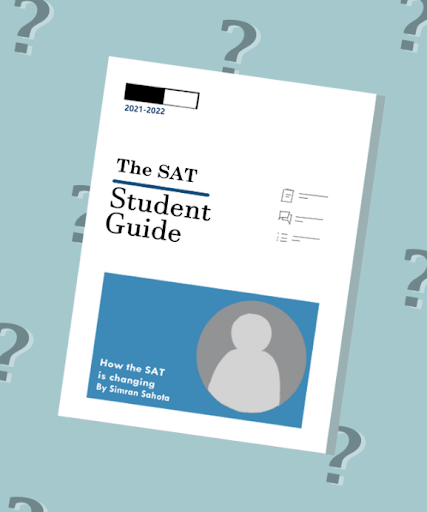 How are the SATs affecting high school students today? The SAT is a standardized test that colleges use when admitting students into their campus. Many campuses have decided to not require this for their applications anymore, while several others continue to use them. Numerous people speculate that this is because students were unable to take the test during the COVID-19 outbreak. Career Center technician, Ms. Jackson said, "Actually, the topic of removing the SAT has been ongoing for some time. I believe the pandemic has brought the subject of removing the SAT to the forefront for many colleges and universities." Currently during this year, UC's and many others have been test optional. 
Collegeboard continues to offer dates to take the SAT, as it is still necessary for some campuses. Although, it is rumored that UC's will create their own standardized test by 2025 in order to replace the ACT and SAT. Jackson said "For now, I would recommend students take the SAT, especially if they have prepared to do so. There are still many private colleges and universities using the SAT for admissions purposes and they can also use scores for college course placement or prerequisites." It has also been proven that although the test is not required, it can still help receive scholarships or place students in the correct classes once they complete high school. 
Removing or keeping the SAT continues to be a controversial topic because it almost seems like a norm for each high school student to have to stress and spend endless amounts of time studying for this test. There are a few cons in addition to having to buy prep books and pay for the test unless you qualify for a waiver. On the other hand, pros of taking the SAT are that it is organized in a manner that is easy to study for and getting a good score helps make up for a weaker part of your application. The SAT score of an application can be one of the  factors that puts the application over the top. According to PBS.org, the SAT has been a requirement for the UC's since 1960. Jackson said, "The two main factors that impact admissions is grades and course load." 
When providing a tip to students taking the SAT, Collegeboard said, "Don't cram the night before! Focus on going to bed early so your mind is fully functioning." According to Blog.CollegeBoard.org, College Board will no longer even offer the SAT with an optional essay and will also be discontinuing SAT subject test to decrease demands on students. This topic still does not have a final decision, which leaves it to the student to outweigh their pros and cons. Having a list to see what option best fits you is necessary as well because each individual has different plans for the future than those around them. 
Lastly, Jackson said, "Distance Learning has been a challenge over this past year for many students. I would recommend that college bound students in the Class of 2022 utilize the free offerings through Collegeboard to review content areas you feel you need to brush up on. Most importantly, be sure you connect with your counselor about opportunities available as well. Also, take some time off to relax and regroup before school resumes in August!"