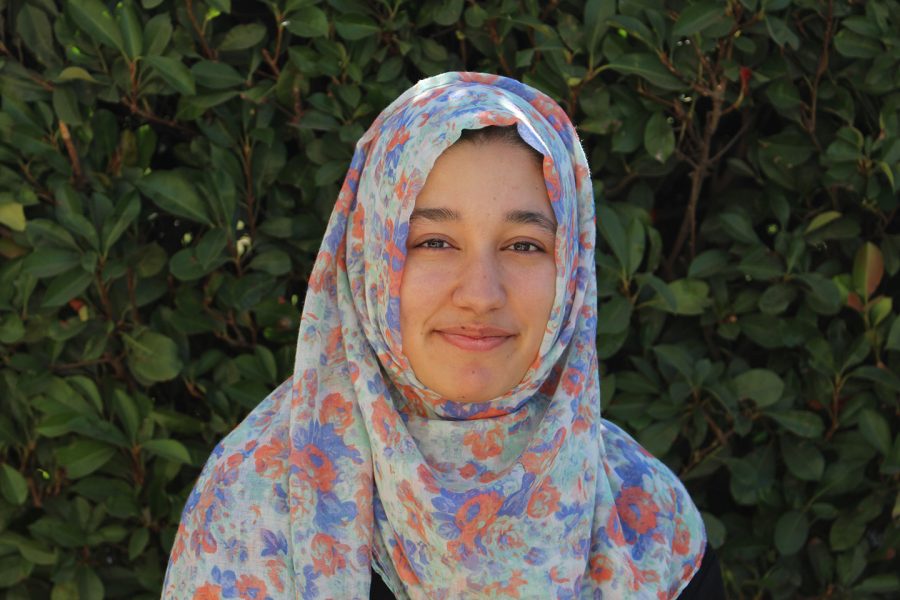 A senior at West High, Awesta Mohammadi is more than happy to join the Zephyr for one more year. She plans on perfecting her journalistic skills and  bring more to the school.
Mohammadi is taking four AP classes this year, including English 4, Psychology, Biology and Calculus BC. Both of her parents are very supportive of her education and always push Mohammadi to do her very best. She has a hard time picking her favorite teacher because she has enjoyed the time she spent with each of her teachers throughout the years.
Mohammadi moved to Tracy in 2008 and was born in Peshawar, Pakistan. She has four sisters, three brothers and  hopes to go to a U.C. College. Senior year is a tough year for her, but she hopes to push through and make it a great year, even with all the difficulty. She believes that success comes only after struggle. She has her head up and hopes for a great future. In her free time she enjoys sleeping, Pinterest and Netflix.
Mohammadi remains passionate about spreading awareness of what is happening in the world around us. She hopes that she can bring a difference in the world, no matter how small.
Awesta Mohammadi, Feature Editor
Apr 26, 2017

Senior reflection

(Story)

Apr 26, 2017

West High's valedictorian and salutatorian

(Story)

Apr 05, 2017

Every Fifteen Minutes

(Story)

Mar 16, 2017

Student representation

(Story)

Mar 09, 2017

Healthy recipes for athletes

(Story)

Jan 26, 2017

Featuring Cinthya Matasol

(Story)

Jan 26, 2017

What does Valentines' Day mean to you?

(Story)

Dec 01, 2016

Female athlete of the Issue

(Story)

Oct 24, 2016
Oct 21, 2016
Sep 27, 2016

Remembering Edith Velasco

(Story)

Sep 21, 2016

Mamá de la Manada de Lobos

(Story)

Sep 08, 2016

Welcoming new teachers to the Wolfpack

(Story)

Sep 07, 2016

Wolf Pack Mom

(Story/Media)

May 03, 2016

Lazy or just overwhelmed?

(Story)

Mar 24, 2016

How to register to vote

(Story)

Feb 10, 2016

Robin Hood or Robbin' 'Hood ?

(Story)

Dec 17, 2015

Wrestling preview

(Story)

Oct 05, 2015

The dichotomy of me

(Story/Media)