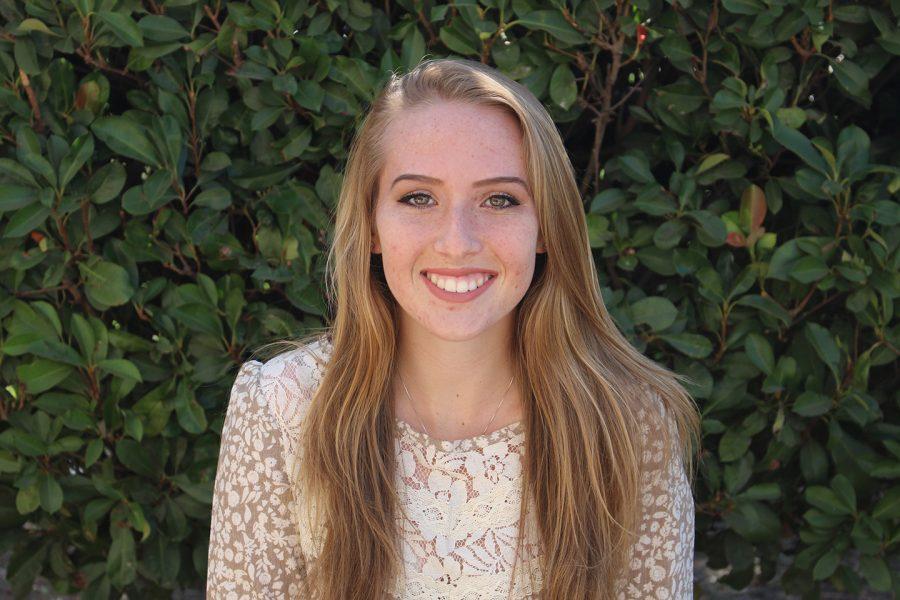 Madeleine Alt is a senior at West High School. Her favorite subject is English because she is comfortable expressing herself and speaking in a welcoming environment. Alt's favorite teacher is Ms. Duff because she is entertaining, hilarious and relatable. "She's goals," mentioned Alt.
Alt's favorite music is mainly alternative but likes everything except country music. If she could have one superpower she would choose teleportation because she doesn't like to travel but wants to be at her chosen destination.
Aside from being a journalist, she is an athlete. Alt played soccer for nine years, dance for two years, track for a three years going on four and started cross country for one year. Her brother Jacob Alt influenced her to join track with him for his senior year when she was a freshman, and she has been running ever since.
Alt is passionate about kindness toward others and not taking life for granted, YOLO – to put it simply. She idolizes Paul McCartney for not letting his talent go to waste and never ceasing to perform at an old age. Her life goal is to find happiness and have stability.
She joined Journalism to determine if it is a possible career path for her. Alt loves to write about things she believes in and enjoys creative writing. Her hope is to bring excitement to readers with the stories she writes.
Madeleine Alt, News Editor
Apr 25, 2017

Senior reflection

(Story)

Mar 16, 2017

Going the extra mile for the distance team

(Story)

Jan 26, 2017

After the bell rings…

(Story)

Nov 29, 2016

What is your favorite part of the winter season?

(Story)

Oct 18, 2016

West High's new artistic voice

(Story)

Sep 08, 2016

Welcoming new teachers to the Wolfpack

(Story)

Sep 01, 2016

Leadership: it's more than just posters

(Story)

May 10, 2016

Teachers fulfilled seeing their students graduate

(Media)

May 04, 2016

Following your passion

(Story)

Feb 11, 2016

Music Review: "Blurryface," by twenty one pilots

(Story)

Dec 10, 2015

Freshmen reflections on joining the Wolf Pack

(Story/Media)

Oct 15, 2015

School spirit: the 'Pack is back and better than ever

(Story)

Oct 07, 2015