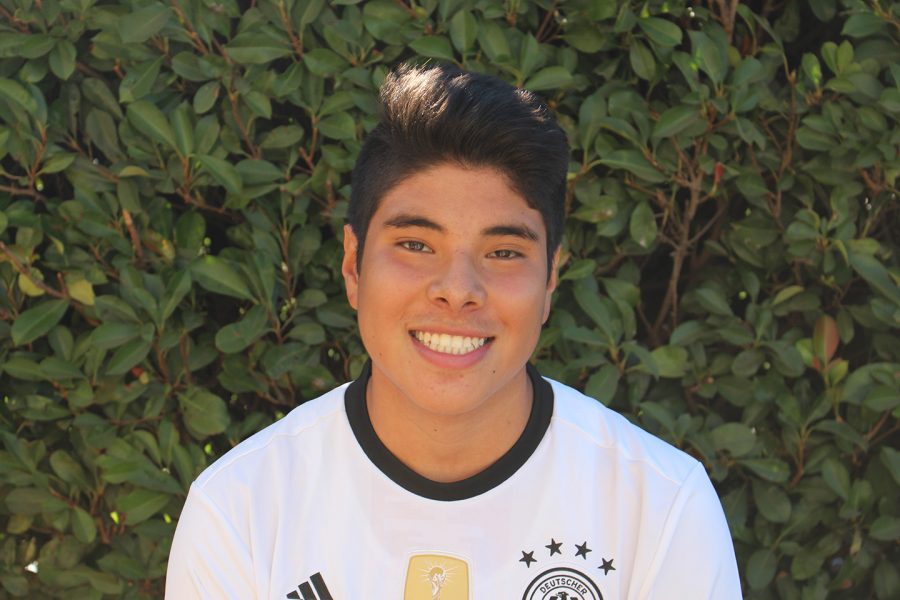 Junior  Adrian Salazar wants to be a veterinarian later in life. He was born in French Camp, California.
His favorite class is History because he likes learning about the Greeks and Romans and his favorite teacher is Mr. Mizuno because he likes how Mr. Mizuno teaches.
His favorite movies are X-Men Days of Future Past and The Revenant. His favorite TV show is The Walking Dead. His favorite rapper is Kanye West and believes West is the best rapper in history.
Adrian Salazar, Staff Reporter
Apr 26, 2017

West High's 1st annual talent show

(Story)

Mar 06, 2017

Chipotle restaurant review

(Story)

Jan 26, 2017

Female athlete of the issue

(Story/Media)

Nov 30, 2016

Varsity basketball

(Story/Media)

Oct 19, 2016

Just keep treading

(Story)

Sep 01, 2016

Squad Goals

(Story/Media)

May 04, 2016

Senior Ditch Day

(Story/Media)

Apr 07, 2016

A place to learn or a place to fight?

(Story)

Feb 09, 2016

El Pollo Loco review

(Story/Media)

Dec 17, 2015

Special Programs Night

(Story/Media)

Oct 15, 2015

Female athlete of the issue

(Story/Media)