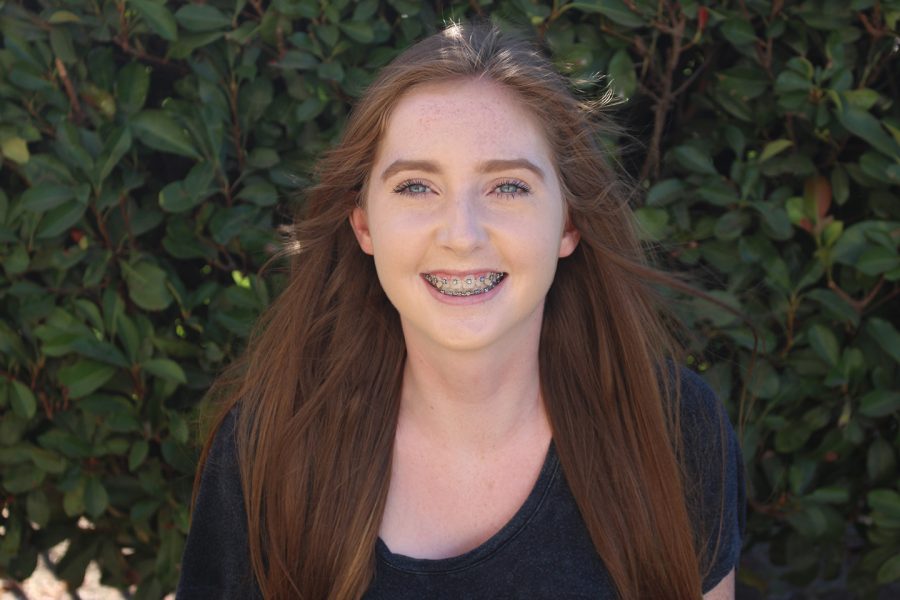 Carrie Buckley, junior at West High School, enjoys running in her free time and has a passion for track and field. Her role models are Julia Flohr and Bianca Duran because of how fast and dedicated they are in racing.
Buckley has a vast interest in writing and plans to major in journalism at UCLA. She also wants to take psychology to improve her interviewing skills.
When she's not on the track, Buckley spends her time relaxing by watching Teen Wolf and Criminal Minds, or listening to One Direction.
Mrs. James is one of her favorite teachers here at West because of how close they are that she's like a mother.
She tends to be very shy at first but is funny and outgoing one you get to know her. One thing that makes her happy is spending time with friends because they can always make her laugh.
Carrie Buckley, Sports Editor
Apr 11, 2017

Senior reflection

(Story)

Mar 09, 2017

Capturing memories

(Story)

Feb 23, 2017

West High senior signs off to Dartmouth

(Story/Media)

Jan 26, 2017
Nov 29, 2016

Cross country sub-sections

(Story)

Oct 18, 2016

Varsity volleyball

(Story)

Sep 01, 2016

Leadership: it's more than just posters

(Media)

Sep 01, 2016

Preview of fall sports

(Story)

May 03, 2016

Ready, set, go sign up!

(Story)

Apr 06, 2016
Mar 23, 2016
Feb 10, 2016

West takes home the win…twice!

(Story/Media)

Feb 09, 2016
Dec 10, 2015

Varsity girls basketball

(Story)

Oct 20, 2015

The truth behind parking permits

(Story)