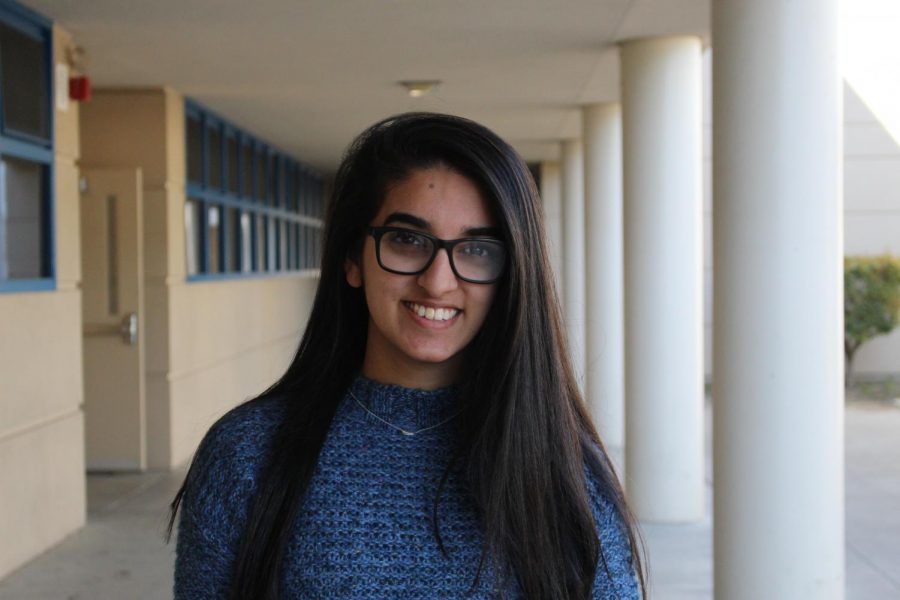 Jasjot Kaur (JJ), born in Tracy, California, is a senior at West High. This is her third year of Journalism and she is Features and Copy editor.  When explaining why she joined Journalism, Kaur said, "To explore more of my writing side… I would like to have people read more of my stories and see my side to certain situations."
Kaur is an excellent student who favors her science classes, finding topics like space and environmental science especially intriguing. She has multiple challenging classes where she hopes to push her limits and dispose the unhealthy habit of procrastination while still enjoying her senior year. Kaur is trying to be present in school life by going to sports games and participating in clubs such as API, Project Smile, and CSF. Kaur is President of Project Smile and loves the club's goal of spreading positivity. She wishes to continue her life's path in the medical field as a general practitioner with a minor in environmental science. Outside of school, Kaur is a Youth Advisory Commissioner and works alongside students from all the high school's of Tracy. This involvement in city government allows her to interact with all types of people and help create opportunities for teens with the help of City Hall.
She loves Marvel movies and her favorite super hero is Iron Man. Sone of Kaur's favorite movies are Interstellar, Harry Potter and the Goblet of Fire, Fast Five, and Meet the Robinsons.  Aside from her student life, Kaur is quite the frequent flyer, she loves to travel and experience new cultures. She has been to Australia, England, Italy, France, India, Canada, Mexico, and Hawaii but longs to explore much more of the globe. Seeing the Northern Lights and visiting NASA HQ are two things at the top of her bucket list.
Jasjot Kaur, Copy & Features Editor
May 07, 2019

SEA seeks out the stars

(Story)

Apr 16, 2019

Advice for future seniors

(Story)

Apr 16, 2019

Jasjot's Senior Reflection

(Story)

Mar 14, 2019

Wolfpack Robotics tinkers their way to state championships

(Story)

Feb 05, 2019

AVID: a pathway to success

(Story)

Nov 28, 2018

Recipes for your holiday sweet tooth

(Story)

Nov 16, 2018

West adds new Algebra class and divides curriculum

(Story)

Oct 26, 2018

Fall sports recap: an insight on girls golf

(Story)

Sep 06, 2018

Yearbook wins award for picture perfect theme concept

(Story)

Sep 04, 2018

New season, new team

(Story)

Sep 04, 2018

Meet the new members of the 'Pack

(Story)

Apr 30, 2018

West High's 2018 Valedictorian and Salutatorian

(Story)

Mar 22, 2018

Educating ourselves: recap of The Zephyr's Student Safety Forum

(Story)

Feb 26, 2018

SEA shoots for the stars

(Story)

Jan 15, 2018

Food Review: Sandwich Cousins

(Story)

Nov 03, 2017

Life outside the gates of West

(Story)

Sep 20, 2017
Sep 14, 2017

West takes on the world

(Story)

Sep 12, 2017

Movie review: Dunkirk

(Story)

Apr 25, 2017

Graduation: how do the younger siblings feel?

(Story)

Apr 25, 2017

West High Wolfhackers

(Story)

Mar 06, 2017

Male athlete of the issue

(Story)

Jan 26, 2017

To love, or not to love: Cupid's ball is underway

(Story)

Jan 26, 2017

Coming soon to a theater near you!

(Story)

Nov 30, 2016
Oct 18, 2016

Banned Books Week

(Story)